Commerce has entered a new age, where retailers compete not just on the products they offer, but also on the technology they use to sell and deliver those products to achieve their desired customer experience. The convenience of online shopping has raised our collective expectations, and plenty of businesses are suffering because they are failing to invest sufficient amounts of capital in digital infrastructure.
Technology also makes for good marketing: for example, Amazon Go stores or Apple Stores attract customers through the clever use of in-store displays, smart shelves and alternative payment methods, and the high degree of personalization, creating an experience that few of their competitors can match and ensuring these physical outlets keep generating cash.
With so many retail organizations going out of business, it looks like adopting the right kind of technology is no longer a matter of prosperity – but a matter of survival.
"Retailers have to create reasons for people to visit the store, rather than just getting on their computer and ordering online," Joe Ackerman, business development director at Vertiv, told DCD. "Most retail sales are still done in on-site stores, but those stores are now just part of a broader and deeper customer experience."
Speed matters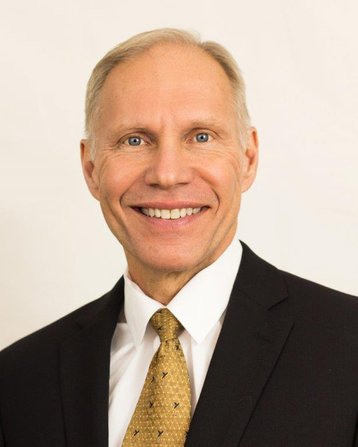 Vertiv, which designs, builds, and services critical infrastructure that enables vital applications, works with some of the world's largest retail organizations, offering power, cooling and software innovations and infrastructure lifecycle management services to help retailers accelerate their digital transformation. Ackerman agrees with the findings of the research by DCD that suggest that applying digital transformation to logistics operations can deliver the most immediate benefit to retailers.
"The supply chain needs to be faster, more responsive. The Amazon effect means every retailer is going to offer 1-2 day delivery," he said. "Look at Walmart – it's getting easier, and they guarantee two day delivery. It is getting easier at Target and others too. Companies are ramping up their ability to have products in your house within two days – everything from furniture to cereal."
"You're going to see FedEx and UPS in retail locations - they are going to have drop-off sites and they are going to have pick-up lockers. And that's all going to be automated."
According to Ackerman, retailers are particularly interested in physical infrastructure systems that are affordable, can be scaled up in a short period of time and are highly flexible in their configurations, indicating that these organizations simply don't know their future infrastructure requirements.
"All of my retailers ask: what are you seeing in the future, are we putting enough capacity to handle what's coming? I'm dealing with many of the largest retailers in the United States, and they all want to make sure that whatever they put in, it is expandable."
The pace of transformation at the store level is so fast that large retailers are also turning to partners for comprehensive "white glove" services – the ability to delivery, stage, integrate and install technology – while managing the entire process across multiple locations. "Major retailers are dependent on Vertiv to bring total solutions and some have asked us to manage their upgrade projects from concept through installation. We are being asked to be consultants and not just be a supplier of products," Ackerman said.
With an increasing number of data-hungry devices in logistics and customer-facing operations, retail also presents the perfect environment for growth and development of edge computing.
"They are going to move more and more power into the stores, to communicate with customers and drive sales at the point of use," Ackerman said. "We talk a lot about the edge, and I'm doing financials around that with my customers, and we're seeing it – that's where the dollars are going. Our forecast for the next couple of years shows, probably, two extra dollars going into edge computing and distribution versus [one dollar] into the data center."
And finally, the fast-changing nature of retail – especially in sectors like apparel and accessories - will inevitably cause many retailers to 'lift and shift' their infrastructure to the public cloud, to take advantage of its agility and flexible pay-as-you-go pricing.
"I think you are going to see more and more [retail] companies do that – they have a finite amount of IT and marketing spend, and they are going to put that where the customer can see it – not in their data centers," Ackerman told DCD. "Maybe keep some things in-house, but they are going to take a lot of what they historically put in the data center, and place it in other locations. This frees up that capital to put into customer-facing or supply chain activities."
But power protection seems like such an abstract concept – how much impact could it really have on your shopping trip? Turns out, quite an impact.
"I was in a supercenter store a couple of weeks ago and a thunderstorm came through, and immediately someone was on intercom saying 'you have 15 minutes to checkout – or you might not be able to checkout with the products you have in your cart.' They just kept saying it over and over. I bought a couple of items, and as soon as I got through the checkout line, the registers went down and the store went black.
"There were probably 50 people with full carts still waiting to get through. So, in that location, the retailer made the decision that 15 minutes is all you're going to get. No generator, just 15 minutes of power backup at the registers.
"Most of the retailers I deal with, they are going to want to make sure that you are going to leave with what you came in for. While they aren't looking for data center-levels of power availability – Tier 3 or 4 – store systems are becoming more critical and Tier 2 levels with 30-plus minutes of backup power is common. The customer experience fails if the power goes out."
This content was produced in association with Vertiv, as part of a larger eBook and research paper analyzing the state of mission critical IT in retail environments. For more, be sure to read the eBook here.