Modern data centers are devouring more energy than ever, with the kilowatt consumption per rack rising into the double or even triple digits as genomic research, cryptocurrency mining and high-density compute systems make their way into data centers.
Unfortunately, most data centers are not geared towards energy efficiency, observed Susanna Kass, the head of innovation and sustainability strategy atmodular data center and DCIM provider BaseLayer. An industry veteran with more than a decade of experience in designing and building data centers, she noted that two percent of the global electrical grid is already used by computers today – and that it is set to grow further in the years ahead.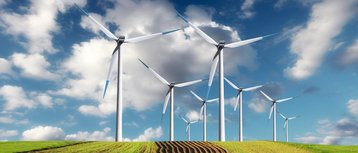 Data center energy trends
Part of the problem is a skewed focus on reliability and capacity, she explained to DCD: "Most data centers today are not that efficient because they were built some time ago. They were not built with a holistic vision in mind, but focused squarely on reliability and capacity," she said, comparing the situation to keeping two toasters constantly switched on to ensure that toast is never unavailable. "That's the price you pay for maintaining reliability at such high level."
Still, organizations are waking up to the need to reduce the energy demands of power-hungry data centers. According to Kass, clean energy and improving efficiency are the primary strategies used today to tackle rising data center power consumption, cut costs, and to mitigate the impact of these facilities on the environment.
The use of clean energy with zero emissions is extremely important to hyperscale data centers in general, Kass noted. She also pointed to Microsoft's ongoing experiment with fuel cells at the rack level as one approach that can increase the energy efficiency of data centers, as bringing the source of energy closer to the devices consuming the energy minimizes loss.
Elsewhere, the rise of dense compute equipment is not all bad news either. The densification of data centers serves to lower the footprint of modern data centers, says Kass. With less space to cool, less energy is required to cool the facility.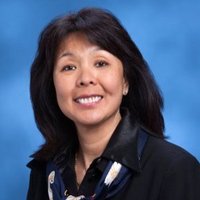 Of vampire loads and machine learning
Aside from potentially expensive retrofitting of existing facilities, Kass has a simple tip for organizations looking to increase the efficiency of their data centers: get rid of vampire or phantom loads by hunting down and decommissioning equipment or servers that are not currently serving an active requirement.
And regardless of the age of the data center, artificial intelligence (AI) and machine learning (ML) within data centers are set to change the face of energy use , she says. The use of ML and relevant algorithms will give organizations the strategic insights they need to stay on top of the huge volumes of data from their facilities and to operate them more efficiently.
"What you really want to do is to kick [the use of AI] into gear to let the machinery form a deep learning perspective to tell you what you don't know. That's where the breakthrough comes in. There's too much massive complexity and data for human beings to take in otherwise. And the human makes errors, but the algorithm doesn't."
This is not to say that data center professionals are no longer needed in the drive towards energy efficient data centers. For while algorithms excel at modeling data and offering insightful analyses, human operators are still needed to make the final decisions on the areas to zoom in on, she says.
The cleanest data center
Ultimately, the cleanest data center is not one that is powered by wind or solar – but is one that doesn't get built. While this sounds ironic, it is an objective that could well be met through increased efficiency and reduced wastage. On the assumption that an organization has a vampire load of 25 percent per facility, a four data center deployment could well be reduced to three with no impact on operations, she noted.
In the meantime, the advice that Kass has for data center professionals is to keep on learning. "We don't know what we don't know. We know what we know. Sometimes we may not be prioritizing the right strategy or solving a problem the right way," she said, and plugging the gaps in knowledge can make all the difference.