Everyone is talking about digital transformation, but it has to be more than a vague buzzword if it is going to bring about genuine change.
The 2017 Singapore Budget promoted digital transformation, with a spotlight on technology and innovation. But it's only going to have an impact if it brings about new services and new revenue, Asian tech leaders told us.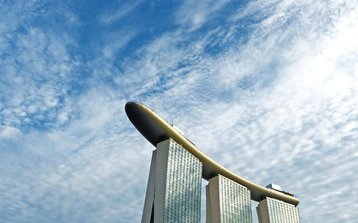 Understanding the words
"[Digital transformation] might mean everything to everyone, or something to someone," said Amit Dhupkar, the head of group technology at Singapore Post, speaking to DCD on the phone. But while it can take different shapes and forms, Dhupkar said genuine digital transformation should be readily perceptible, either in the form of a new revenue stream, improved customer experiences, or a new business model.
To David Gledhill, the CIO and group head of operations at DBS Bank, digital transformation boils down to adopting a new blended strategy to reach the market more quickly and give a better customer experience.
"It is about being truly digital to the core, from re-architecting your infrastructure to transforming your front end [as well as] agile methodology and journey thinking," said Gledhill, who previously told us how DBS leverages cloud services to innovate.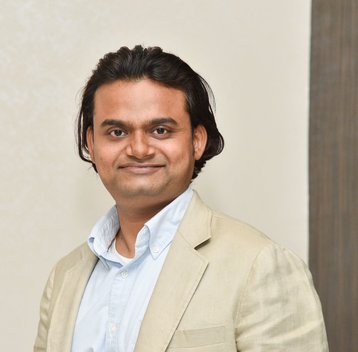 The cloud linchpin
When it comes to the cloud, Peter Moore, the Asia Pacific managing director of Amazon Web Services (AWS) thinks it can facilitate digital transformation in organizations. According to him, one advantage of the cloud is how it allows businesses to experiment with ideas within minutes, instead of waiting for weeks in the traditional procurement process.
"If the experiments don't work, they can just stop the cloud-based services during the experimentation process and stop paying for them. This eliminates barriers to innovation, creates a culture that motivates people to try out new ideas, not afraid to fail during experimentation, so that the organization can facilitate digital transformation," he said to DCD.
The cloud is a vital catalyst in digital transformation, noted Rick Harshman, the managing director of Google Cloud in the Asia Pacific and Japan, who pointed to how it facilitates innovation, inspire new business models, and improve productivity by helping businesses focus on "what they do best".
Harshman pointed to how Singapore Press Holdings (SPH) in Singapore has embraced its cloud-based G Suite to accelerate its business transformation. Elsewhere, music streaming provider Spotify also chose the Google Cloud Platform after it decided to do away with its own data centers, he said.
"Spotify runs their products on a multitude of tiny microservices, several of which are now being moved from on premise data centers into Google's cloud using our Cloud Storage, Compute Engine and other products," said Harshman.
While there is no evidence that everyone is planning to migrate their core infrastructure to the cloud, organizations in the region are certainly open to dabbling. Moore of AWS pointed to how Malaysia pay TV and content provider Astro had publicly shared plans to digitize at least 75 percent of its current technology infrastructure by 2017 to improve its market agility, and the public sector is also in action. 
"The Singapore Land Transport Authority (LTA) use AWS to digitize its public facing services, and has achieved savings of 60 percent as compared to setting up an internal data center to run applications," said Moore. The LTA is responsible for land transport development, policies and enforcement in Singapore.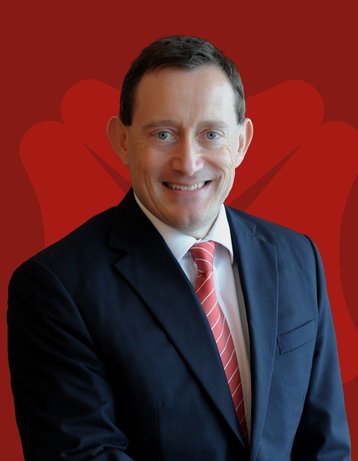 Making the transformation
DBS's adoption of a more agile methodology coupled with the use of cloud technology allowed it to reduce operating cost by 75 percent, said Gledhill. Savings aside, it has also improved process efficiency and the customer experience.
"We are now able to operate and deliver services to our customers exponentially faster, build next-generation applications and user experiences rapidly, and update them with new features that will evolve with customer needs," he said.
"Last year, we adopted AWS's cloud technology to create a hybrid cloud environment optimized for rapid changes of capacity and functionality, which is complementary to the bank's traditional use of data centers. We also partnered with Pivotal last year, leveraging their software platform to innovate and operate at start-up speeds," said Gledhill.
Dhupkar of SingPost pointed to his organization's POPStation (Pick Own Parcel Station) as an example of a digital transformation initiative. Available round-the-clock, the physical locker service functions as a 24-hour self-collection point for customers to pick up their online purchases with no risk of missed deliveries.
The entire experience is streamlined and can be done straight from a mobile phone, from shopping online, choosing a POPStation destination, and checking out," said Dhupkar. This extends all the way to collection: "Customers don't even need to touch the kiosk, but use Bluetooth to [automatically] open the locker assigned to you. No need to insert a card, or even type in a password."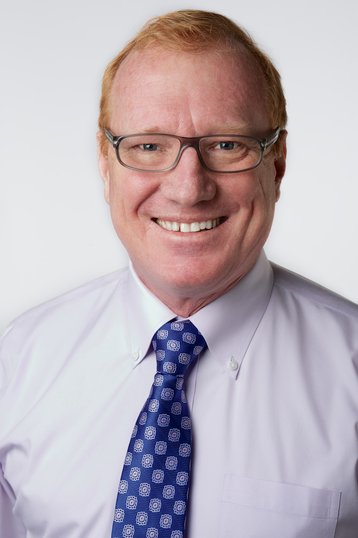 Reskilling for change
The first step towards digital transformation entails setting the right culture across the organization, according to Moore, who noted that it is important for organization to manage culture change carefully so that employees understand the benefits of adopting new technologies and embracing change.
"This will require executive sponsorship from the most senior leaders in the company to steer the organization by communicating the vision of the company, the pathways and milestones, the steps or resources that the company is putting in place to help employees learn and adapt, in order to achieve the common goals," he said.
That employees will need to adapt is obvious, but how can businesses ensure that their workers have the right skillsets to bring the business towards a digitally transformed future? The solution appears to revolve primarily around acquiring a flexible mindset and a willingness to go for training – and retraining.
"They should understand that prototyping and experimentation is a way of life. What is relevant today may not be relevant tomorrow. Things are becoming obsolete so fast, that if you rely on [static set of skills], there will be a huge gap in the relevance of your business and digital transformation," explained Dhupkar.
To do well, professionals will need to keep abreast of the changing dynamics, gain skills that are relevant to the current market, and keep an eye out on the future, noted Dhupkar. He does have some good news for industry veterans though: "People who have been in the industry for a longer period of time are actually more valuable, as they have more insights into what could perhaps go wrong."
"Our people, through a broad-based digital curriculum, hackathons, incubators and fintech partnership, have embraced experimentation and innovation," sad Gledhill, who also relies on "digital champions" to build digital awareness, as well as hiring professionals such as UX designers, software engineers and data analysts.
Is the data center still relevant?
With all the talk of a new mindset and the pivotal role of the cloud, are data center professionals still relevant? In Dhupkar's view, the role of the IT infrastructure professionals has never been more important.
"Many years back, the data center guy was the most powerful person. They have the access cards and ability to get into the data center. Servers are installed and set up by them," he said. "Today, the whole conversation [revolves around] putting the money into the cloud, and you get the servers running half an hour later."
"Does it mean that infrastructure skills are no longer relevant? The procurement cycle has been cut down. But provisioning and deployment is still relevant [even though] there is no cables or physical servers," he said. "The skillset between the infrastructure and application guy is now overlapping and merging… the infrastructure and apps are even more dependent on each other."
And today's ever-changing customer needs mean that application and database changes are now the order of the day, Dhupkar noted, which makes the infrastructure guy even more relevant than ever. He said: "[DevOp employees] have the quintessential power to deliver a successful digital transformation."
Overcoming tradition
In the final analysis, genuine digital transformation boils down to both an adoption of new technologies and methodologies, as well as changing the organization mindset and culture onto a more agile track.
"We know from our customers that digital transformation is not just a technology change [but] is a mindset change as well. Proper change management is needed for a successful deployment," said Harshman.
Gledhill also highlighted the need to work with pertinent partners and regulators: "Another challenge involved engaging parties in the financial ecosystem, but regulators, banks and tech vendors are now more receptive to having discussions around adopting new technology."
One example of this mindset shift is best evidenced by Singapore-based Spacemob. Founded by serial entrepreneur Turochas Fuad, the startup seeks to disrupt the office space with a digital approach. Aside from offering modern co-work facilities, it has also created an integrated ecosystem anchored around an online portal for a growing host of services such as booking meeting rooms, rental of lockers, and payment.
"A key component to digital transformation is the reliance one put on data, from how it is collected to the decisions that are derived from it. In the new economy, data is king and a key component to how business foundations are defined, derived and delivered," explained Fuad to DCD. "[Digital transformation] has to be a part of the DNA within the company – it has to be adopted and practiced by the of CEO of the company and across the entire organization of the company."