Traditional data center infrastructure is optimized for stability, scalability and performance, not for speed, says Helder Queiros, the team lead for converged data center infrastructure for Hewlett Packard Enterprise (HPE) in Asia Pacific. This means that the role of IT and data center infrastructure must evolve from its current state of simply keeping the enterprise online, if it is to play a part in accelerating time to business value, he told DCD.
This is where HPE's new composable infrastructure offerings come into the picture, with its breaking down of the barriers between compute, storage and networking. Of course, the highway of IT is littered with concepts that never really took off – blade servers, anyone? – or rehashed marketing terminologies. Queiros explained why this composable infrastructure is the real deal for enterprises.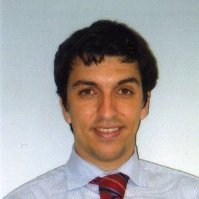 Understanding composable infrastructure
In Queiros's words, composable infrastructure is a single family of data center hardware that reduces operational complexity for traditional workloads, while at the same time increasing the operational velocity for rolling out new applications and services. Practically, this means that compute, storage and networking are managed through a single interface in the form of its HPE's well-respected OneView management tool.
According to Queiros, a common misconception is that simply layering software over existing hardware makes for composable infrastructure. He says this is not the case: "The hardware and software need to be architected together to enable fluid IT that can rapidly compose resources for physical, virtual, and containerized workloads."
It was this approach that led to the creation of HPE Synergy, originally announced late last year. Essentially, pools of compute, storage and networking can be "composed" and "recomposed" to fit the requirements of an application, and this can be on the fly and in near real time.
"Hardware and software have been architected as one: Unlike many other data center architectures, HPE Synergy is built right alongside the software that will manage the environment," Queiros explained. "This tight coupling ensures that the two sides of the house cooperate to make sure that business workloads are well supported."
HPE Synergy supports hybrid deployments that include bare metal, virtual and containerized workloads, with infrastructure components that are discovered and assembled automatically into a coherent whole by a software-defined layer under the hood.
Because the precise resource for each application can be mapped without having to shut down servers or fumble with physical networking cables, this eliminates overprovisioning and makes stranded capacity a thing of the past. Of course, the technology, while cutting edge, does have limits to its scalability.
According to the HPE website, the Synergy 12000 Frame currently supports up to 21 of separate chassis wired up in a ring topology via proprietary Frame Link Modules for interconnectivity. At 10U per chassis, this works out to just north of five 42U racks, excluding space for external storage-area networks that Synergy supports.
Interoperability and reliability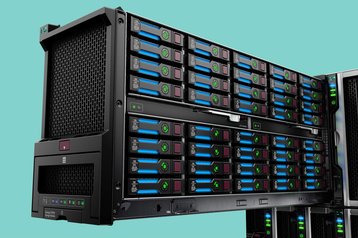 But do enterprises really need another tightly integrated solution stack that locks them down to a specific IT vendor? On this front, Queiros pointed out that HPE Synergy's implementation of composable infrastructure actually offers a developer-friendly unified API that goes against the grain of your typical lock-in strategy.
"The unified API is easy to integrate interfaces compared to traditional system configuration tools. It doesn't take a lot of time to develop and integrate to the API, which means if customers want to move away from it, they can do so," he said.
"Traditional configuration tools require a long time to integrate, making them harder to move away from. The unified API integrates with Openstack, so HPE Synergy works seamlessly as well. The unified API enables infrastructure as code so developers can automatically provision, flex up and flex down infrastructure for their applications."
HPE Synergy also offers baked-in support for rapid failover, which helps ensure that a single failed physical server will have minimal impact on the day-to-day operations of the enterprise.
"HPE Synergy server profiles allow the personality of a failed server to be rapidly migrated to an available spare server, so applications can return to their full working state in a matter of minutes," Queiros said.
For how, what are the organizations turning to HPE's composable infrastructure solution in the Asia region?
"We have found that financial institutions, the manufacturing industry and service providers are very interested in how they can [reduce management complexity]. Many of whom are engaged in HPE Synergy beta programs to experience how our composable infrastructure solution enable their transformation to a hybrid infrastructure."