Compared to other data center operators with regular announcements and releases, CenturyLink has been relatively quiet in the Asia Pacific region by its own admission. Behind the scenes however, the company has been steadily building up a strong network and a reputation in the premium data center segment for itself over the last few years.
Today, CenturyLink offers colocation services in data centers that it runs in Singapore, Hong Kong, Australia and Japan. It also has multiple network points of presence in countries such as South Korea, Taiwan and The Philippines, and partners in China and India that also deliver cloud and managed hosting services under its banner.
We had the opportunity to speak with Kevin Wee, the director of colocation at CenturyLink in the Asia Pacific, and to have a first hand look of its SG2 data center that spans an entire level at Digital Realty's facility in Jurong East of Singapore.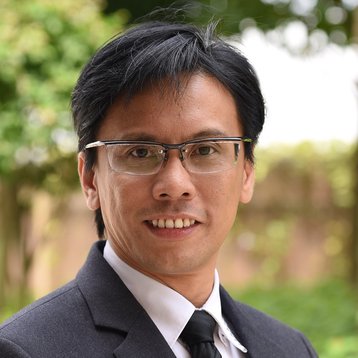 Doing data centers better
According to Wee, CenturyLink seeks to differentiate itself from the competitors in multiple ways, including in the areas of its operational excellence and security.
"Having a good data center [facility] doesn't necessarily make you a good service provider. A lot of [our] emphasis is on operational excellence," said Wee. "We take a lot of pride in the level of operational excellence today. We have had literally zero downtime over the last two years; there has not been any form of outage."
Operational track record aside, his confidence likely stems from the fact that unlike a smaller data center operator, major capabilities related to colocation, networking, its round-the-clock "remote hands" service and cloud infrastructure are handled entirely by its staffers. Indeed, Wee told us that the company seeks to own as much of the value chain as possible.
We have had literally zero downtime over the last two years

Kevin Wee
On the power side of things, Wee pointed to various investments designed to deliver higher reliability. For example, rather than relying on fewer, higher capacity uninterruptible power supply (UPS) units, the company had opted on more lower capacity ones for a greater ability to tolerate failures. Moreover, the UPS that it uses also incorporates a modular design that allows for easy hot swapping of batteries. Indeed, Wee says CenturyLink offers a 100 percent service level agreement (SLA) where power is concerned.
Another area that CenturyLink places great emphasis on is security. Despite the presence of a central security checkpoint at the ground floor of the Digital Realty building, the company equipped its floor with a separate security center to validate the identities of visitors.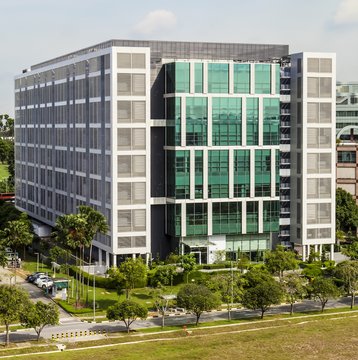 Furthermore, the two data center halls in SG2 have their own mantrap zones with biometrics reader and anti-tailgating technology. The latter relies on machine algorithms to spot the presence of potentially unauthorized personnel and keep them in the room. Round-the-clock video monitoring at the aisle level is conducted by its security center, including the doors and cages of customers with their own private cages.
And unlike a one-size-fits-all approach to the private cages, we saw a variety of options ranging from high-security mesh to solid steel partitions–which Wee said is set up in accordance to the individual requirements of its customers. According to him, employees are periodically sent to attempt to gain unauthorized access of its data centers so as to test the mettle of its own security team.
Targeting financial institutions
For all the talk about operational excellence, CenturyLink appears to have done well based on the infrastructure we saw in Singapore. For one, the two main data center halls at its SG2 data center each have their own set of mission critical infrastructure – though cooling is done centrally – and it is the only service provider in the building that occupies an entire level. This means that CenturyLink commands the full 3.6MW of power that is fed to its level, or 1.8MW per hall.
And as the world moves towards higher density deployments, CenturyLink appears ready with senior manager of data center operations Heng Boon Ngee expressing confidence at meeting requirements of up to 16kW per rack. Heng did caution that anything higher than 10kW would require additional planning based on the actual hardware deployed to ensure adequate cooling.
CenturyLink has established a Metro ring network that spans the island to connect SG2 with its older SG8 data center via a 10Gbps fiber ring, which includes point of presence in Equinix and Global Switch. Wee pointed out that SG2 and SG8 are 17km apart, an optimal distance for most disaster recovery scenarios.
Finally, SG2 apparently does well in the threat vulnerability risk assessment (TVRA) guidelines adopted by the Singapore Monetary Authority (MAS) for financial organizations in the country. While still technically a set of recommendations at the moment, operators and analysts have highlighted it as an area to watch as financial organizations in the country renew their infrastructure.
"A huge segment of customers are financial services institutions and banks. Why they have chosen us is obviously because MAS has no concerns [about the building]," said Wee, who thinks that CenturyLink has an edge where the requirements are concerned. "From a TVRA reporting standpoint, this building has a better report."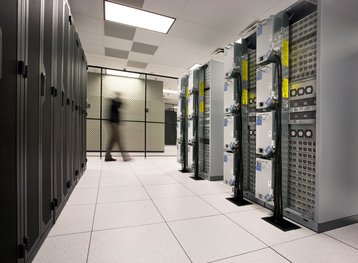 Getting in on the cloud computing
Unlike a pure colocation operator, CenturyLink also offers the cloud and network infrastructure needed for hybrid IT deployments. This means that customers can scale to its cloud resources during peak seasons, or even opt to run exclusively off its compute hardware in order to gain more predictability in their operational costs.
"We want to position ourselves as a hybrid IT provider", said Wee, though he was quick to add that CenturyLink is not keen to merely provide what he calls "a menu of services". According to him, the operator offers the unique ability to orchestrate between the cloud, traditional colocation, as well as network and managed services.
"Customers can run their on-premises deployments, and scale to CenturyLink's resources as necessary. From a compute standpoint, our cloud offers compute, storage, on a per use basis," he explained. But how does this differ from what dedicated cloud platforms such as Amazon Web Services (AWS) offer then?
"Our cloud is catering more to the enterprise space. We want to see ourselves as the enterprise cloud service provider," Wee told us. And CenturyLink is happy to let their customers pass off its capabilities as their own, too. "We have a web portal, it allows [customers] to have [their] own look and feel. They can actually customize the whole portal so that it looks [their] own cloud platform. It is very dynamic."
Of course, it can be argued that CenturyLink is relatively late in the game in the data center hubs of Singapore the Hong Kong, compared to competitors that have made already made huge inroads in terms of establishing their brands and market share in the region.
There is no denying however, that CenturyLink's focus on developing high-quality data centers appeared to have paid off dividends in the last couple of years. According to Wee, the company's SG2 data center is currently at 60 percent utilization, while its SG8 data center stands at 70 percent. This is a sharp increase from the 15 percent and 40-45 percent when Wee joined the company just two years ago, and it also means that the company is exploring a third data center in Singapore. "The last two years were the best years for us," summed up Wee.