Despite digital transformation, organizations  still need data centers, for reasons ranging from cost to a desire to focus on their core competencies, says Dan Thompson, a research director at 451 Research. For those that move from in-house facilities to colocation and the cloud, the path is littered with pitfalls, he warns. 
"The reasons that people choose to use a colocation center surprisingly haven't changed that much. These days, the story is really a one of reliability. It is about taking [distractions] off your plate," explained Thompson, a former IT engineer who will be speaking at DCD>South East Asia in Singapore in September. "Businesses are saying: 'I am not a data center provider, I do healthcare, and so I'm going to let the experts take care of it'."
Evolving colocation
Ironically, while organizations have business reasons for the move to colocation providers, the reason they leave - for the cloud - is almost always due to cost: "They may go shopping for colocation, but when they leave colocation, it's because they perceive it as being too expensive."
Public cloud offerings have a low apparent cost, but many businesses will discover that the cloud is not necessarily cheaper. Still, the low barrier of entry and pervasiveness of the public cloud has had an effect on colocation providers. For a start, they now offer more flexible billing, with some swapping up-front payments for a pay-as-you-use model that benefits growing organizations.
Thompson suggests that colocation providers offer contract portability by not locking colocation customers into a rigid commitment. "A provider that offers colocation and cloud services could allow its customers to move an equivalent value of workloads around, such as from a colocation deployment to the cloud. This gives customers the assurance that they are not locked into the platform," he said.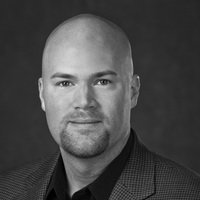 Moving up the stack
The best way to move the needle on colocation is to go up the stack with higher value services, says Thompson, who considers this is an important step towards driving the conversation away from one dominated by cost: "Data center providers need to figure out a way to establish and provide value so that businesses think that they are getting good value for their money."
Colocation providers are aware of this, and many are already offering a plethora of security and managed services, cloud capabilities, as well as storage and backup, on top of their colocation offerings: "As colocation providers deliver more value, they make themselves stickier in those relationships."
On the flip side, it emerged that data center operators that are offering services that go beyond colocation are more likely to see themselves as competitors to the cloud providers. This flawed thinking rings especially true for colocation providers that provide their own cloud offerings, observes Thompson, who advocates putting the customers' needs first.
"The better approach is to understand each of those destinations. Understand what applications work well in the cloud, and which applications don't. People approach the public cloud for very specific reasons, and go to colocation for very specific reasons," he said.
"Be able to tell a good story about getting customers to where they need to be, whether colocation, public cloud, or private cloud. And help customers better manage their IT deployments." The unpalatable alternative is for confused customers to simply opt for the cloud – even if it is not the most suitable.
Choosing a provider
When it comes to choosing the right colocation provider, being overtly enticed by an attractive price is a mistake that Thompson sees happening time and again. "The reality is that somebody will always sell it to you cheaper. And the question then becomes, are you willing to sacrifice reliability for a lower price. The answer to that should be no," he said.
One final tip from Thompson is for enterprises to make the effort to really know their providers. Attempting to enforce the terms of a Service Level Agreement (SLA) can turn the situation ugly quickly, and should be left as the last resort, he says. This means that it is essential to vet the capabilities and expertise of a colocation provider ahead of time.
Much as an employer is likely to conduct an interview and check the references of a prospective hire, Thompson suggests doing the same to colocation providers – who will after all be tasked to manage the organization's infrastructure.
"Companies can do themselves a disservice by not investigating [their colocation providers] well enough. [The bigger names] are easy to check out. But in smaller geographies, some providers may not be as well known, and you will do yourself a service to investigate in those situations."