Hong Kong is facing a lot of competition around the region, but there are business areas that it can focus on so that it continues to be competitive, says Charles Lee, the founder and managing director of the Legan Group in Hong Kong.
Lee was speaking at the official opening of Hong Kong Data Center Week on Tuesday evening, where he talked about Hong Kong as an attractive destination for new data centers and public cloud providers.
He identified areas that can ensure that the city stays competitive, namely in terms of having adequately trained manpower and a robust power grid.
"There needs to be a good supply of local talent to sustain the growing data center business in Hong Kong. That has been very important," he said. "For the last several years, the industry and educational institutions has worked together to come out with specialized courses to ensure the best supply of manpower at the ground level."
"The other important factor is the supply of electricity. Without a good stable, economical supply of power, it is impossible to build a sustainable and stable data center business," said Lee. "We are fortunate to have very stable power companies in HK that have been able to supply our growing data center market."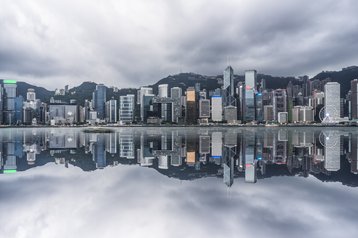 Growing demand
And demand is surging, accrording to Omer Wilson, who is the marketing director for Digital Realty in the Asia Pacific region.
"We track the market with colleagues and various research companies. That demand is not slowing [in the region]," said Wilson, who also pointed to the many new data center facilities that were just commissioned, or nearing completion at the rival data center hub of Singapore.
And while there are legitimate concerns about how excessive demand could conceivably depress the prices that data center operators can charge, Wilson observed that demand is currently matching the supply in both markets.
He alluded to the building of motorway lanes, where greater capacity is encouraging more people to drive – and more cars on the road. Importantly, many customers are making the decision to skip legacy IT to dive straight into cloud technologies, said Wilson, and traffic in the Asia Pacific is surging.
"The demand is here, in Singapore, and across the region," he said.
Hong Kong Data Center Week 2016 is happening this week from 7 to 11 November 2016, and is supported by the Office of the Government Chief Information Officer (OGCIO) and other major industry associations and technology leaders. Find out more about it here.