Gradually, enterprises have become convinced the cloud can work for them, but they are finding that a hybrid infrastructure gives the best way to get there.
While cloud gives scalability and elasticity, hybrid cloud includes an on-premises element. This gives organizations better control of factors such as data privacy, which can be vital in complying with regulations, according to the Equinix Cloud Forum, which was hosted at the recently concluded DCD Converged SE Asia 2015 conference.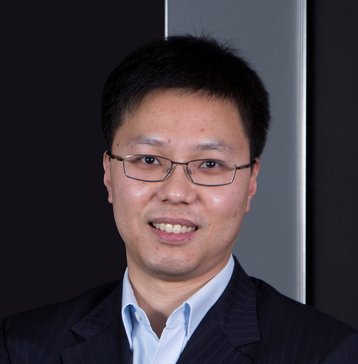 The successful cloud journey
While enterprises are getting switched on to the cloud, the majority are finding that a public cloud-only approach is unsuitable for various reasons, a while a hybrid deployment gives them the advantages offered by an on-premises deployment, said various vendors, consultants and organizations involved in the cloud.
One remaining problem is that the technical know-how to integrate on-premises deployments with the cloud may still be new to many organizations, said Eric Hui, director of cloud and service provider markets of Equinix Asia Pacific, opening the event. 
However, Hui argued that "a lot of help" is available out there in the form of IT integrators that already have the requisite cloud experience under their belt. Certainly, the growing maturity of the cloud means that enterprises no longer have to stumble in the dark, but can look to case studies of successful cloud implementations to better prepare themselves.
"The market has evolved so much, and there's a lot of interesting use cases," said Hui, who also highlighted that enterprises are not just looking to hybrid cloud deployments, but are also accessing multiple cloud services from more than one cloud platform.

On the hybrid cloud
"If you think about the agility, the flexibility, and the ability to spin up a new environment in the public cloud, to move workloads, to turn it on or off. Those attributes are starting to be a requirement for the entire compute, the entire data center environment, the entire organization," explained Robert Pinkham, the managing director of infrastructure and cloud at Accenture as he outlined the factors driving the hybrid cloud in his presentation.
Wong Tran, the cloud evangelist for Nutanix in ASEAN pointed to a possible strategy for dealing with the "jarring" differences between the public and private clouds, which presumably makes building the hybrid cloud a trickier proposition than it should be.
Wong thinks that the cloud-like ease of use and scalability doesn't just come by merely slapping capabilities such as orchestration and self-service on top of on-premises infrastructure, making a case for how hyper converged hardware can let businesses better align their private cloud deployments with the public cloud.
"We want to build enterprise data centers that are as simple to manage as the public cloud. You don't think about it; it is invisible to you. The idea is that the application is the key, the infrastructure should be really, really simple," Wong said.
Using more than one cloud
For all the real and imagined complexity that a hybrid cloud deployment can conjure up, there doesn't appear to be any concern about interconnection being an issue: if anything, the opposite appears to be the case, according to Paul Laverty, who is the zone lead for Azure Express Route at Microsoft in APAC.
In his presentation, Laverty said that Azure ExpressRoute allows enterprises to bypass the public Internet to connect customers directly to cloud resources. This gives them a dedicated private pipe to their compute and storage resources within the Azure cloud, he says.
Hui also gave a brief overview of the Equinix Cloud Exchange, which allows for the creation of multiple virtual network pipes through a single physical port. This makes it trivial for enterprises to leverage on the capabilities of more than one cloud provider, as well as to make more efficient use of their resources, Hui said.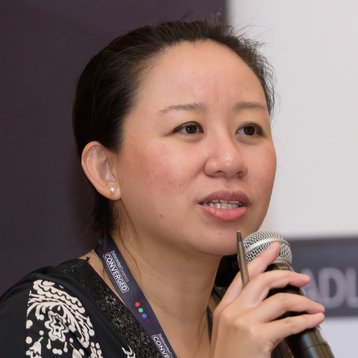 Whether you are planning the roll-out of a new hybrid cloud deployment, or looking to tap into the capabilities of more than one cloud platform, the good news is that cooperation and interoperability appears to be the buzz words where the cloud is concerned. This is quite unlike the barriers presented by proprietary hardware or the draconian licensing terms of on-premises software, which can impose draconian limitations on what is possible with an on-premises only deployment.
Perhaps the new reality is best summed up May-Ann Lim, executive director of the Asia Cloud Computing Association, who moderated a panel discussion taking a closer look at enterprise cloud adoption in the region. She noted: "Enterprise cloud adoption in Singapore has evolved over the years to a model which now requires cooperation and interoperability. Co-opetition is the new normal."
For more information on Equinix Cloud Forum or to know more about use cases on enterprise cloud adoption, strategy for a cloud journey, connecting cloud resources, and deployment of hyper converged infrastructure to enable your cloud, please contact Tamara Yee at tyee@ap.equinix.com.