Cloud service providers have a distinct advantage over companies offering colocation services. For example, ask the CFO of a company looking to outsource its data center operation which pricing model feels better: a colocation data center's fixed rate, multiple year contract or a cloud service provider's contract with pay-for-use (on-demand) pricing.
And there is more. Gartner analyst Bob Gill in his white paper A Concise Guide to Negotiating Colocation Renewals says:
Opaque colocation contracts make it difficult to verify how monthly charges are determined, what they consist of, and whether these charges are market-competitive.
Service contracts are often sized and sold at capacity levels far beyond customers' actual demand.
IT leaders, data center planners, and procurement teams need a simplified, transparent means of navigating the renewal process.
"A poorly estimated or negotiated contract represents wasted money paid every month for years, often with no recourse," writes Gill.

Not apples to apples
Granted, juxtaposing colocation services and cloud services is not an apples to apples comparison. Still, however one views it, making and or saving money is what it's all about. That's why one company, Aligned Energy of Danbury, Connecticut, is leveraging the collective technical and business acumen of its three divisions (Energy Metrics, Inertech, and Karbon Engineering) to embrace the pay-for-use pricing model as it enters the colocation service provider market. According to Aligned's site, pay-for-use eliminates the need to forecast IT demand, provides control over capacity, and aligns the data center to the needs of the client.
To that end, Aligned Data Centers is building a $300 million, 300,000 sq ft (28,000 sq m) 30MW colocation facility in Plano, Texas, with the first phase providing 100,000 sq ft of white space. The campus opened in November, with a second 550,000 sq ft, 65MW data center under construction in Phoenix, Arizona.
Aligned's colocation operations will offer 100 percent uptime SLAs, are carrier neutral, and designed to Tier III standards — pretty much standard fare. The technical changes Aligned Data Centers incorporated in order to offer pay-for-use pricing are where it gets interesting.
Cooling diverse equipment
Gartner analysts Douglas Toombs and Bob Gill, in their white paper Technology Overview for Data Center Colocation Services, say, "Gartner generally finds that most multi-tenant data center operators have an extremely diverse array of IT equipment operating within their facilities and generally take the 'lowest common denominator' approach to their environments operating them cooler than may be necessary — just to be safe."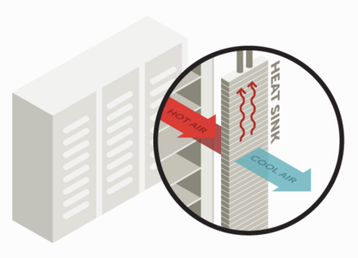 "Cooling a broad array of equipment is difficult to be sure," says Jason Ferrara, CMO for Aligned Energy. "However, Aligned Energy's Inertech division is up to the challenge."
Inertech developed a now patented data center cooling system called Conductive Cooling, that specifically addresses the concerns raised by Gartner's Toombs and Gill.
"In Conductive Cooling, a heat sink removes heat directly at the rack or aisle. It draws the hot air from the server, passes it across coils made cold by refrigerant, and cool air comes out the other side. Where a traditional cooling system is static, the heat sink is dynamic; it adapts to match IT loads. And it can remove heat from ultra-high density racks, yet remains cost effective even at extremely low densities."
According to engineers at Aligned Energy and Inertech, Conductive Cooling is simple, requires no scheduled maintenance, 2N resiliency is built in, and the time required to return to full-load cooling after a complete power shutdown is 20 seconds.
DCIM software is mandatory
Most multi-tenant data center operators have an extremely diverse array of IT equipment operating within their facilities and generally take the 'lowest common denominator' approach, operating their environments cooler than may be necessary

Toombs and Gill, Gartner
Aligned Data Centers' operations and billing personnel as well as customers are in the unique position having access to customized business intelligence from DCIM software platforms created by the Energy Metrics division, "Our software has been developed to quickly ingest and process information from hundreds of streaming data points, and the DCIM is capable of feeding actionable intelligence to data center operators and customers in real time."
"When combined with financial data, the customer can better understand the cost implications of their capacity plans," mentions Ferrara. "We also employ this data to reconcile utilization with our billing system, so customers are only charged for what they use."
Customers guaranteed 1.15 PUE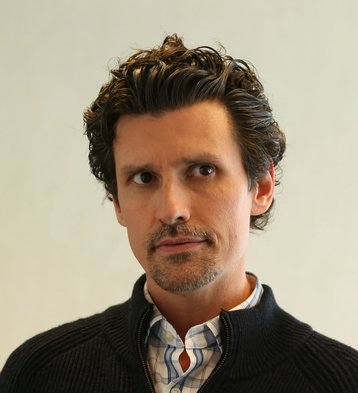 Inertech's Conductive Cooling has undergone testing by the University of Maryland's Department of Mechanical Engineering. Dr. Ming Zhang lead researcher of the team performing the tests says, " The PUE readings are at least four times more efficient than simply moving air under ideal conditions, and much more efficient than traditional systems designed to the same level of reliability."
The increased efficiency allows Aligned Data Centers to offer their customers a guaranteed 1.15 PUE — regardless of power density or utilization.
Consumption-based, pay-for-use pricing
As for the pricing models that currently exist in the colocation services market, Gartner's Bob Gill writes, "A more transparent and usage-based model is sorely needed."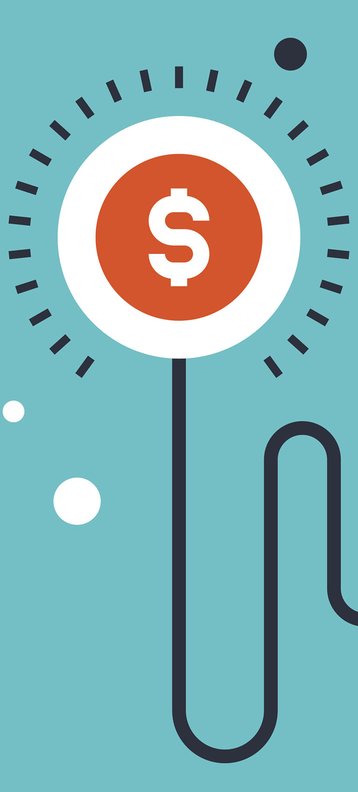 How does Aligned respond to Gill's challenge?
Less risk
"If clients' forecasts show they will need one megawatt of power over the next five years, but only use 300 kW today, then that is all they need to commit to — no more. A lower upfront commitment also means less risk for your organization," mentions Ferrara. "With Aligned Data Centers, clients are not placing their organizations' capital at risk by tying it up in a long-term contract for IT capacity that may never be used."
"The new colocation pricing model offers the control and security of a private data center, with a price that is closer to public cloud computing, says Thomas Doherty, COO at Aligned Data Centers. "It's all about control, they are able to control their data center infrastructure."
As mentioned earlier, choosing between cloud service providers and colocation service providers is not really an apples to apples comparison. However, it appears Aligned Energy and its divisions are ready to offer fruit from the same tree.