The news that Telecom Italia is looking to spin-off 23 of its data centers and list them on the stock market is only the latest in a series of moves, which are seeing telecoms service providers backing away from earlier plans to make a lot of money out of data center colocation.
It seemed so simple in the early years of last decade. Data centers were booming, and they are a service industry based on infrastructure hardware. To telecoms operators, it looked like a logical expansion, and many of them dived into the market. Ten years on, most of them are exiting.
This feature appeared in the November issue of DCD Magazine. Subscribe for free today.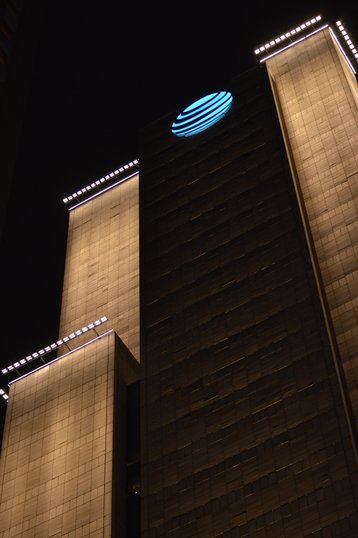 Back to the core
"Despite many telcos making moves into the data center and cloud infrastructure markets, more and more are now realizing that they would rather concentrate on their core business and let someone else manage their data centers," says Massimo Bandinelli, marketing manager at Telecom Italia's compatriot Aruba.
Many telcos simply bought existing data center providers, often at high prices.. For instance, Verizon acquired data center provider Terremarkin 2011 for $1.4 billion. Eight years later, the company decided that offering colocation services did not fit with its business model, and sold off its data centers to Equinix for $3.5 billion.
Also in the US, AT&T painstakingly accumulated a network of data centers, only to sell them off to Brookfield Infrastructure and other institutional partners for $1.1 billion in 2017. Brookfield relaunched them as a new data center provider, Evoque.
Also in 2017, CenturyLink sold 57 data centers for $2.3bn to a consortium that became another standalone data center provider, Cyxtera.
It wasn't a sudden change. DCD noticed the phenomenon in 2015, when some smaller telcos unloaded their data centers. For instance, in that year Arkansas telco Windstream sold its holding of 14 data centers to TierPoint for $575m, giving that provider 179,000 sq ft (17,000 sq m) of space.
Rumors started about the imminent sales at the telco giants AT&T, Verizon and CenturyLink back in 2015, but took a couple of years to come to fruition.
The move took in telcos which had built out their own data centers, as well as those which acquired them. Telecom Italia, for instance, had at least some of its facilities built by a partner from the telecoms industry - Ericsson, which is primarily a network provider.
Also in Europe, Telefónica SA sold off its 11 colocation data centers. They went to Asterion Industrial Partners for €550m ($600m). In the UK, BT seems to have been selling its data centers off one-at-a-time in deals like a 2015 sale which saw a Tier III facility near Gatwick go to operator 4D.
The trend extends to younger markets as well, where the telcos' data center investment may have been much more recent. In Latin America, Mexican telco Axtel sold three data centers to Equinix for about $175m.
Indian telco Tata flipped dramatically. In 2013 and 2014, it saw a period of rapid data center expansion, building or acquiring 44 data centers in India and elsewhere in Asia. It then floated them as an independent subsidiary, Tata Communications Data Centres (TCDC). However, in 2016, Tata decided they were more of a liability than an asset, and sold TCDC to Singapore's ST Telemedia for around $650 million.
Was it a mistake?
It's easy in hindsight to think that these telcos stumbled into data centers by mistake, getting into an area they did not fully understand, where they would face more focused competition that could run rings round them.
That analysis is pretty much true, but in the latter years of last decade, telcos faced quite a few financial pressures, analysts have pointed out,
Back in 2015, The Motley Fool's Adam Levy suggested US telcos needed money because they had paid heavily for wireless spectrum, but were not yet gaining huge revenues from mobile data. "Both [AT&T and Verizon] spent heavily in the FCC's AWS-3 spectrum auction, acquiring valuable airwave licenses for their wireless businesses," wrote Levy.
Heavily burdened with debt, many telcos have been looking for ways to raise money in recent years. And the data center field has been a good potential source of cash as, during a period of rapid growth, facilities are valued very highly.
While selling CenturyLink's data centers, company chief executive Glenn Post told Barclays Capital's Amir Rozwadowski that a lot of the motivation was simply that buyers were prepared to pay big money for those assets.
And telecoms operators, who have been burnt in previous market crashes, have been understandably keen to get ahold of that cash, ahead of any potential future crash.
"First of all, as to why now is an opportune time… valuations are obviously good right now. They can always change, but we know the market's good." Post said, back in 2015. "We think our cashflow could be used for investments that can drive higher returns, and better shareholder value. So that's why we're looking at divesting data center assets."
But there are other reasons why data centers are not such a good fit for telcos as they might have been once. There have also been changes in the data center industry over the last several years, which have moved data centers ever further from the comfort zone of telecoms providers.
"The workforce required is very different from the one needed as a telco operator," warns Bandinelli, adding that this specialization has increased, as data centers have become more evolved and more commoditized.
There are also large investments required to keep up to date, adjusting to industry-wide regulations, adopting standards, getting certifications, and moving to renewable energy.
Alongside this, new business models are emerging like Edge resources, while at the other end of the scale, hyperscale providers are building a market for huge facilities which are not cost-effective for a services company to deliver.
When the sell-off began, Zahl Limbuwala of data center analytics company Romonet, now a subsidiary of CBRE, felt that the telcos may have taken a view that their data centers were likely to go down in value because of the investment requirements: "If your data centers are approaching 10 years old and have not had a major reinvestment, you are in for a nasty surprise," he told DCD in 2015.
Some organizations have invested in data centers seeing them as a kind of commercial real estate with very large returns. Limbuwala pointed out that they also had high costs, with a "reinvestment time" before new investment is needed, of 10 years, about half that of mainstream commercial property.
Some exceptions
Despite this gloomy picture, there are some telcos which are apparently exceptions to this trend. Japan's NTT has a thriving data center subsidiary, which has absorbed RagingWire in the US, NetMagic in Asia, e-shelter and Gyron in Europe, and is in the process of forming them into a single coherent unit.
However, NTT is an exception, and operates its data centers at arm's length. RagingWire CEO Doug Adams contrasts its approach with that of US telcos like Verizon and AT&T: "[The US telcos] were very short-sighted, very quarterly focused," he said in a DCD interview earlier in 2019.
"They were getting their tushes handed to them by the Equinixes, Digitals and RagingWires of the world, and they backed out. I think NTT was extraordinarily intelligent for doubling down on this business."
Whether it is standalone data center firms, or subsidiaries like NTT Data Centers operating independently, Bandinelli believes that the world is shifting towards pure-play data center providers that are able to meet market requirements and provide competent technicians at a lower cost.