Unlike its famous parent, the Open Compute Telco Project does not set out to develop new hardware: instead, it aims to remove roadblocks to wider adoption of existing Open Compute gear in the telecommunications sector.
The organization wants to identify the needs and requirements of the telco market, then verify and realize benefits that OCP can bring to network operators - but this is proving more difficult than expected.

When telcos joined OCP
In January 2016, a number of the world's largest telecommunications service providers including AT&T, Deutsche Telekom, EE, SK Telecom, and Verizon became members of the OCP. And thus, the OCP Telco Project was born.
DCD got a sneak peak at the inner workings of the group in late 2016, when our Zettastructure event in London hosted discussions between members of the Project.
Telecoms data centers face specific challenges. Unlike cloud and colocation data centers, telco facilities often have to comply with additional environmental and physical requirements, mandated either by law or internal policy. 'Vanilla' OCP kit simply cannot be used in such environments.
So what exactly bothers telecoms operators? Primarily, it's compliance with the Network Equipment Building System (NEBS), a set of technical requirements developed by Bell Labs in order to make telecommunications networks extremely resilient.
NEBS was originally created in the 1970s to ensure that office equipment could connect to a local telephone exchange. Over time, it developed into the most common set of safety and environmental design guidelines applied to telecoms equipment in the US. It's not a legal requirement, but it might as well be.
NEBS includes provisions on fire resistance, seismic stability, electromagnetic shielding, humidity and noise, all of which need to be taken into account when designing carrier-grade hardware.
Some of the NEBS requirements conflict with OCP philosophy – originally focused around cost optimization, speed of deployment and serviceability. OCP has often been seen as prioritizing efficiency over reliability, considering resilience as something to be provided at the level of software, running on duplicated low-cost hardware.
There have also been concerns about power, since original OCP kit wasn't designed for 48V DC power distribution traditionally used in the telco space.
The first Open Compute product to go through the adoption process is the famous Open Rack, and attempting to meet the NEBS guidelines has kept the engineers occupied.
Making them shake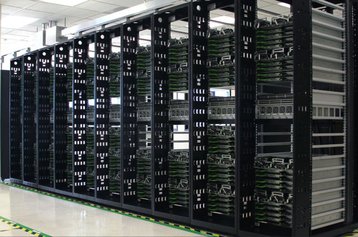 Fernando Oliveira, cloud architect at Verizon and one of the leaders of the Telco Project, said it turned out that a single OCP rack would not pass a seismic test – but the situation was completely different when three racks were bolted together, remaining stable through the worst of the simulation.
Nokia, which owns Bell Labs after acquiring its parent company Alcatel-Lucent, chose a different approach. As part of the Telco Project, it built an earthquake-resistant OCP rack using existing rack elements like posts and brackets in new configurations, and testing them to death.
In order to comply with fire resistance guidelines, the Telco Project team reimagined the compute sleds within the three bay cubby as fire enclosures, lined with fire-resistant materials. Nokia went on to introduce EMI shielding at the compute sled level at the same time as fire resistance.
Juha Klemola, senior hardware specialist at Nokia, said this approach considerably disrupted the airflow, but fortunately not to the point where it became a fire hazard in itself. That would have been too ironic to contemplate.
Even the cabling scheme for the rack required some changes. A typical server requires just one Ethernet connection, and OCP has been pushing smaller numbers of 100G Ethernet ports. Telco appliances demand up to four connections each.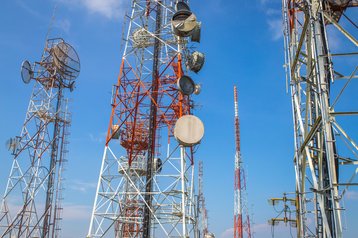 We require requirements
During the Zettastructure meeting, Kang-Won Lee, senior vice president of R&D at SK Telecom and co-leader of the Telco Project, said the organization did not want to become a standards body – a number of large telecoms companies banding together to shape global standards would definitely set off alarm bells among antitrust regulators.
What it wants to create is a single, international requirements list - but this task might require breaking away from tradition.
Critical telco requirements are still not entirely clear, said Kang. And it might turn out that those requirements are due for an update based on current best practices.
"Traditionally, telco requirements relate to seismic resilience, relate to fire – all of these things are there because the telco network needs to be reliable and highly available.
"But these were defined a long time ago, and when you look at Internet giants like Facebook and Google – their infrastructure is highly reliable, their infrastructure is highly available. If they go down, people go crazy.
"So we have to look at whether we have the right requirements, or whether we need to look at the requirements and the design from a different perspective – we have to revisit it."
A version of this article appeared in the February/March issue of DCD magazine.