There is no doubt about the potential in the Asia Pacific (APAC), given the enormous population base of 4.5 billion people in the region, of which slightly less than half is connected to the Internet. It should hence come as no surprise that the region is the fastest growth region for data centers in the world right now, according to analyst firm Structure Research, which also projects that APAC will become the biggest data center market in the world in 2020.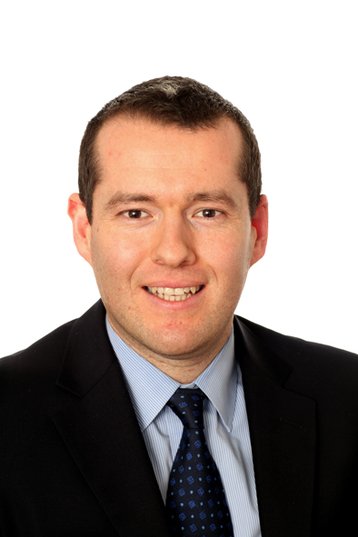 The rise of the hybrid cloud
What types of deployments can we expect to see here this year? 2018 will likely see widespread adoption of hybrid cloud in the region, says Heng Wai Mun, the executive director of OneAsia Network, in response to a query from DCD. He sees the cloud as an enabler for innovation, and thinks that late-starters making the move towards digital transformation will embrace it in some form or other.
"The conversation over the last few years has always been on which option [public cloud or on-premises] is better, but it will switch this year to how to get the best of both worlds. The hybrid approach will provide organizations with an agile, scalable platform that can support the business even during times of rapid change and growth," notes Omer Wilson, the APAC senior director of marketing at Digital Realty.
"We certainly see more businesses adopt[ing] the hybrid cloud infrastructure moving forward. As businesses mature in their use of new technology such as artificial intelligence, predictive analytics and IoT, they are beginning to realize the benefits of on-premise solutions," Wilson said, though he concedes that the public cloud remains the most viable option when it comes to scaling.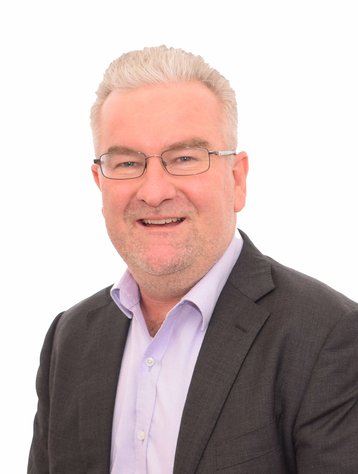 A multi-cloud future
Glen Duncan, a senior research manager of infrastructure at IDC agrees that organizations are leaning towards hybrid cloud deployments in Southeast Asia: "It's generally agreed that the data center environment for the foreseeable future will be a multi-cloud one. This means that enterprises will utilize a mix of on-premise, third-party, co-location, private cloud, hosted cloud and public cloud."
However, Duncan was quick to note that adoption decisions will inevitably be impacted by a variety of factors. This can range from variables such as the nature of workloads, legacy decisions made by the team, budgets, technology maturity within the organization and cultural factors.
The cloud is not a one-size-fits-all platform, explained Philbert Shih of Structure Research, and organizations will make an independent evaluation to identify the most optimal mix of cloud services and outsourced infrastructure for themselves.
"What combination of cloud services minimizes cost and maximizes my performance and efficiency?" said Shih to DCD. "These are the questions end users are asking and it means that hybrid deployments models are going to be the norm as the world continues to use more and more outsourcing."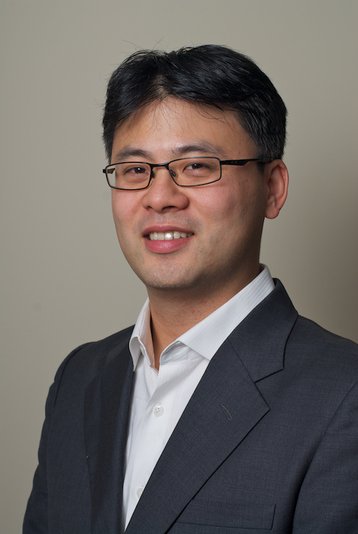 Don't forget colocation
Deployment choice ultimately boils down to a matter of wearing the shoe that fits. Echoing the conclusions of a recent study by 451 Research, Duncan highlighted a growing trend where organizations have resorted to moving some types of workloads away from public cloud environments, typically those that are no longer cost effectively due to their scale.
This meant that on-premises systems such as hyper-converged systems should not be discounted. He said: "On the IT infrastructure front, appetite for hyper-converged appliances will grow in [the region] although current adoption is still low. Drivers for growth of these appliances include ease of deployment [or] management, cloud-readiness and suitability for edge environments."
Indeed, Wilson thinks that colocation will continue to maintain a crucial role even as IoT and edge data center deployments become increasingly prevalent. Citing a Gartner report from last year that cited a massive shift to hybrid infrastructure services, he notes that 2018 will see businesses increase their reliance on colocation services to optimize cost and up efficiency.
The result? Forward-thinking data center providers will probably blend cutting-edge technologies such as artificial intelligence with data center infrastructure management (DCIM) technologies to increase energy efficiency, improve uptime and reduce operation costs, he says.
Edge to take center stage
If there is one common topic mentioned by those we reached out to, then it would probably be the growth of edge computing. Heng from OneAsia thinks that edge computing will move from prediction to reality this year, while Duncan described it as a "big shift" in the form of a pendulum swing from a centralized datacenter architecture towards a decentralized one.
"[The] multi-cloud environment is not just on-premise, co-location and cloud in all its flavors. It pushes out beyond this to include a plethora of devices and sensors at the edge to be served by these edge data centers," said Duncan. He notes that these data center infrastructure will also adopt smarter technologies primarily due to the lack of human intervention available at edge sites.
But what is the impact of edge computing taking a more central role in the region? Jabez Tan, research director at Structure Research thinks the gradual shift to the edge, coupled with considerations such as data location requirements, interconnection and ecosystem density will move the needle towards markets in places such as Jakarta, Seoul, Taipei and Cyberjaya in Malaysia.
"Structure Research believes there will be a gradual and incremental deployment strategy in the tier 2 markets with the majority of new data center deployments still housed in the top Asia-Pacific markets [with key drives being] Interconnection and ecosystem density," said Tan.
Conclusion
And edge computing or not, there is no question that the primacy of data is here to stay. On that front, Wilson predicts the rise of a data ecosystem in which the data center business is driven by the growing use of data. In this brave new world, considerations such as fast connectivity, solutions marketplace and access to real-time data is as important as a robust data center.
"It is not just about providing the best connectivity or uptime; it will need to offer a complete ecosystem that businesses can rely on for future growth," he summed up.