As money floods into the data center market, similar funding of Edge projects and companies has been conspicuously absent.
After years of Edge expansion being perpetually on the horizon, investors are cautiously exploring the field, looking for opportunity in what could be the next big thing.
"Edge is still quite complex," Isaac Vaz, director of Aviva Investors, said at DCD>Building the Edge. "So to the extent that Edge messaging can be translated better to institutional capital and private equity it will definitely widen the pool of capital that it can definitely come into fund Edge computing.
"Otherwise, we have been building a pool of capital just from venture capitalists and private equity," he explained.
"But if you really can start to communicate the benefits and maybe find a way to de-risk the investment in the Edge, then the pool of capital opens to more trillions of dollars from life insurance and pension capital. They are very keen to invest in these emerging technologies but, obviously, they are seeking some downside protection."
That downside protection comes in the form of stable business plans, not built on hope, but on specific customer sets and stable roadmaps built on predictable demand.
"We see demand coming in two distinct branches, one before 2025, and then one after," Anthony Milovantsev, managing director of investment advisor Altman Solon, said.
"They're actually very discrete, different use cases and segments driving the two time periods. And in the first one, the next four years, we see the Edge being used by mobile network operators (MNOs), hyperscalers, and local managed service providers/SaaS players. And they all need Edge for different things."
This article appeared in our Edge Supplement. Read the whole thing here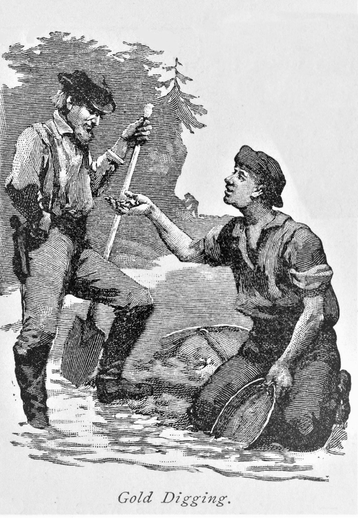 MNOs are primarily focused on the 5G roll out over the next few years, Milovantsev said. "They quite literally need physical space in a dispersed fashion to make this basic consumer product work. And I can also tell you very frankly, from our discussions with them that some of them are still debating how much they need."
While it's not clear how much of the Edge telcos will use, and how quickly 5G will expand, "they'll be the first users and will really make the revenues flow in the early years," Milovantsev believes.
Then comes the hyperscalers, who are still piloting projects and working out business plans. "They're really testing out their user base, what it's like to have very localized availability zones and pushing through image rendering and gaming use cases," he said.
"It's going to be smaller in the early years. They're just testing the pricing models: how much they're paying for infrastructure, and how much their customers will pay them for the actual services."
Once they settle on what they think works - likely involving a partnership with telcos - hyperscalers could bring the same aggressive tactics and big wallets we have seen in the standard data center market.
"And then the third part to that is local managed service providers and SaaS players, where they're providing services to enterprise customers, and really seeing that latency really matters," Milovantsev said. "And we're pretty confident that this going to be pretty robust in four years. There are already revenue flows in the ecosystem from these three."
Then comes the second wave, after 2025 or so, Milovantsev believes. "This is where things get very interesting, but are a lot more into the future. And these use cases, there'll be a lot of buzzwords here: So one day there will be 6G, IoT, autonomous car driving, real time advertising, remote healthcare."
And then, hopefully, enterprises will come on board. "When companies start to really understand that this is going to benefit their customers, and is mission critical for them, then the ecosystem is gonna take off - we think it's going to be in that second tranche. If it takes off earlier than that, that's even better."
But even with this optimism, and an understanding that the Edge will have to grow steadily in waves, it has been hard for those building such networks to raise money.
"When we normally go to the banks that we use for our traditional data centers, it's very easy to sit down with them and show them where the revenue is going to come in, what our capex is, what our operating costs will be, and where our returns to make the whole project work are," Dataplex CEO and co-founder Eddie Kilbane said. "The problem you have at the moment with Edge is this a very unknown territory.
"This is very much like the Klondike of Europe," he said, referencing the pinnacle of the US gold rush. "We're going to build a network where we're asking people to put capital out before we start so that we can get the hyperscalers and the SaaS-type companies to put their equipment in locations on the basis they can see how it works and work out in the own minds, what their requirements are in terms of scale and size."
Dataplex hopes to build up to 1,000 'ENode' Edge data centers across European city centers, each home to 10-18 racks. "We're looking for initial seed capital for the 10 sites across the UK, so we can build a platform," Kilbane said. "We've had a number of hyperscalers say that if we build it, they would provide racks in those locations so that they can trial this and see how this works.
"Once that happens, then it is easy to go to something like Aviva Investors to say 'look, here's the concept. Here's the project. These are the people who have worked on the trial. These are the results. And these are the long term commitments they're going to make. Are you happy to commit now to that first $100 million for the next rollout?'"
It's just about getting that initial ball rolling, Kilbane argues. "We're just trying to find that right partner that can take us all the way," he said. "It's been a long journey, a lot of slide decks, a lot of meetings, a lot of 'thank you, we'll get back to you.' It's been a very slow burn."
The one thing the company found proved successful was to mention 5G a lot in pitches. "Even though 5G is only a medium for communicating, if we don't bring in a very strong 5G aspect into the whole equation, you lose part of the room in terms of the investment group," he said.
It is also getting easier due to growing publicity about the Edge, and general growing hype, he said. "It's tough, but when you're a first adopter and a first mover, you're always gonna have to do quite a few presentations before you hit the mother lode."
Kilbane admitted that things are slightly different in the US, where mobile operators or mobile tower companies are looking to use their existing infrastructure and are more actively investing in the Edge.
That doesn't work in Europe, he noted: "The European tower business is completely different in so far as the masts tend to be on top of roofs. This Edge network really needs to be at the ground where it's the closest to the fiber closest to the public and the eyes, and then connected to 5G for connectivity."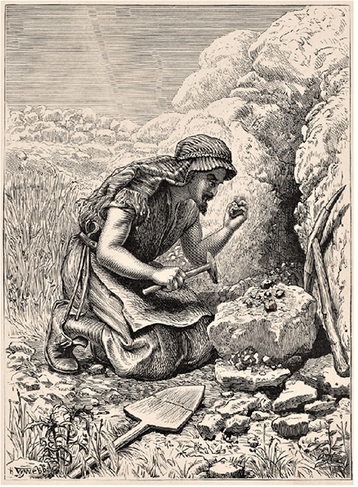 While US telcos are looking to use some of their infrastructure for Edge, Altman Solon's Milovantsev noted that all the world over, people are cautious about anything that might require them to spend money.
"They're very nervous about anything too cutting edge, because this is an industry that largely got burned by the promise of 4G," he said. "They spent billions of dollars of capex on it, and largely just invited over-the-top applications to kill old revenue streams.
"They have physical assets that they can use - they don't have to be Tier IV data centers, they can be very simple telco PoPs," he explained. "And within that you can place some servers and call it an Edge solution just to test out the market. They're doing this without spending the big check just yet."
Another way they are exploring the space is by selling off their infrastructure and land, putting another group in charge of the costs and risks. "These carve-outs can be in the dozens, hundreds or thousands of facilities as they basically have physical assets all up and down a country," Milovantsev said,
"And in that scenario, they'd have somebody else, invest and takeover, and the telco would be anchor tenants - they could get the benefit of Edge proliferation and be customers without doing all the dirty work."
In May, we got to see this theory in action - European telecoms giant Liberty Global partnered with digital infrastructure fund Digital Colony to launch a huge European Edge data center joint venture, AtlasEdge Data Centres.
The company will take over Liberty Global's data centers and use Liberty companies like Virgin Media, Sunrise-UPC, and O2 (if a pending $38bn merger is approved) as anchor tenants.
With Liberty dealing with $28bn in debt, the spun out business can operate more freely, without the tightening noose of repayments.
"Combining Liberty Global's technical real estate and track record in building successful, sustainable businesses with Digital Colony's expertise in digital infrastructure investment creates an exciting platform for growth that will deliver long-term value," Liberty Global CEO Mike Fries said at the time.
"The proposed joint venture presents significant growth opportunities as we look to build this business into a leading European Edge data center operator."
A huge entrant to the nascent market does not scare Digiplex, Kilbane said. "[With something like this] we may be the second adopter, not the first. But there's a market for everybody. In fact, it makes life easier for me because someone else with more money than I can get access to has already proven the very model I've been taking around and showing people for the last 18 months."
Now that the first players are building out their Edge, the clock is ticking on whether it will follow the careful roadmap envisioned by Milovantsev, or if it will follow the Klondike Gold Rush analogy Kilbane referenced earlier: Where prospectors flooded into a market in search of wealth, only for most to strikeout.
A few years later, most left in search of the next big thing.