Before Trump was confirmed as President-elect, we had a chance to talk to Will Peters, MD of the Technology, Media & Telecommunications section of the Investment Banking Division Barclays Capital during a talk on the flow of investment into data center properties during the DCD Zettastructure event.
Peters was cautious with his language, but indicated he found a Trump presidency unlikely. He told DCD: "It comes back to the uncertainty side of things. There will clearly be a worldwide shock if a candidate comes into power in the US, because I think the perception outside of the US is very different to the perception inside. Ironically that is exactly what happened in the UK as well.
"Uncertainty is not a helpful place to be… The US Government will not shift entirely towards the views of Mr Trump, or indeed I'm sure they won't shift entirely to those of Mrs Clinton either.
"I am a great believer in the world evolving, and evolving positively. So as long as stability remains in place, and law and order remains in place, I am sure we will find our equilibrium. 
"Do I think that this asset class [data centers] will continue to be favored? Yes I do, but that's because I'm on the camp that there is a terminal value in this asset class."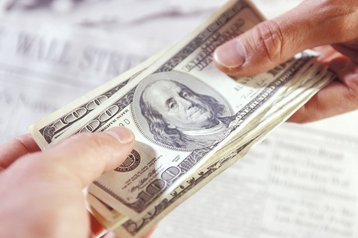 Just like Brexit?
Uncertainty will indeed play a huge part in how companies decide to invest in the future. Over in the UK, currently gripped by uncertainty over the vote to leave Europe, recent figures from the Construction Industry Training Board (CITB) show a 0.5 percent slowdown in industry output since June and into the next five years, with potential for the industry to contract overall by 0.2 percent.
UCATT Acting General Secretary Brian Rye said: "The warning signs were always there. Prior to the referendum, anyone with an ounce of common sense was saying if you place a country into political and economic turmoil and then sever it from its main trading market, that trouble would not be too far away."
The Office for National Statistics put construction at its lowest in four years due to the market taking a pause.
Companies in various industries, including data centers, may take a similar 'wait-and-see' approach to investment while we find out just what sort of president Donald Trump will be. His policy decisions both domestic and abroad will impact this to various levels.
Fitch Ratings believes Trump's policies will prove "negative for U.S. public finances" due to uncertainties about the detail of his proposals, the degree to which he'll promote them, and his ability to implement them.
Chuck Samuels, a partner at Mintz Levin, told Bond Buyer: "We really don't understand who will be running economic and tax policy. The situation is very unclear."
Further uncertainty follows the issue of large mergers and acquisitions. After the Time Warner-AT&T deal was confirmed, Trump's campaign said: "Donald Trump will break up the new media conglomerate oligopolies that have gained enormous control over our information … Donald Trump would never approve such a deal."
Happy bankers
Banks, however, have seen stocks rise on the promise of deregulation. President-elect Trump's transition team have promised to "dismantle" the 2,300 page Dodd–Frank Wall Street Reform and Consumer Protection Act, for example. "Bureaucratic red tape and Washington mandates are not the answer" to improving the financial system, the team said.
There are some suggestions that Trump will get rid of R&D tax credits, which would decrease the incentive for companies to spend money on such initiatives.
The Financial Select Sector SPDR ETF rose on Thursday to its highest level since before the financial crisis in 2008, jumping nearly 8 percent, while J.P. Morgan closed at an all time high.
With Barclays' Peters telling DCD that data center assets are a smart investment for banks, they may be set to benefit from any wealth banks receive, although if deregulation leads to another crash as some fear, that will of course lead to the opposite.
Trump also plans a one-off tax cut on the repatriation of funds held by US corporations overseas - pegged at $2.1 trillion in 2014 - dropping it from 35 percent to 10 percent. Equally, he has pledged to cut corporation tax from 35 percent to 15 percent.
These cuts, while potentially extremely troublesome for the national budget, could lead to more money available to businesses who may decide to spend it. They could, however, also decide to simply hoard it, something companies like Alphabet and Apple have already done with excess profits.
There are some suggestions that Trump will get rid of R&D tax credits, which would also decrease the incentive for companies to spend money on such initiatives.
Read the rest of our Trump analysis here: