ICT service provider VADS Berhad is building two data centers in Malaysia, as we reported last year, in a "Twin Core" strategy which will place the two facilities 320km apart, with a fast fiber optic link between them.
At the recent DCD>Malaysia conference held in Johor Bahru earlier this month, DCD caught up with executives from VADS to hear about the progress of this grand strategy.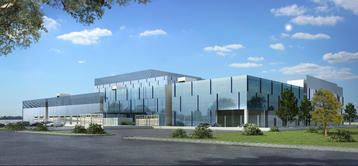 New data center to open in June
The Iskandar Puteri core data center (IPDC) will be ready for service by June, confirmed Edwin Ng, the general manager of data center services at VADS, while the Klang Valley core data center is currently being constructed at Cyberjaya.
"We are already speaking to a couple of [potential] customers, and that data center will also be connected to our Iskandar gateway. It will also be a traffic exchange; there will be some carriers, both local and international providers," said Ng of the IPDC.
"We will be putting our cloud exchange within the data center, and we want it to be a content exchange as well. We are talking to both content providers from the United States, as well as Chinese content providers," he added.
VADS Berhad is continuing with plans to get both data centers Uptime certified. The Klang Valley data center has received its Uptime Tier III Design accreditation, while Ng expects IPDC will get its Tier III Certification of Constructed Facility by the end of the year.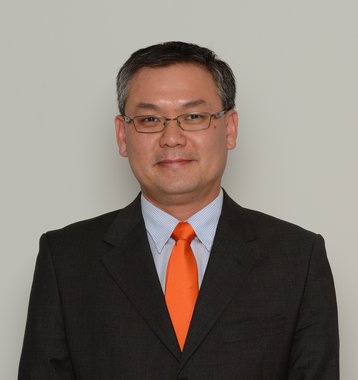 On the right track
The specifications for the IPDC are well above average for Malaysia, and the chance to tour the just-completed site is proving popular with visitors, according to Mahmoud Dasser, the vice president for partnership and marketing at VADS.
"We have been active for the last 60 days giving previews for a number of existing customers and prospects – both national and international. [They come] from different market segments, other telecommunication operators, carriers, a number of content providers, as well as the customers from banking, manufacturing, oil and gas, insurance, and so on," said Dasser.
VADS has run more than 80 tours, said Dasser: "That did give us a good sense of validation that we are on the right track. The most frequent comment is the world class standards and design. They just don't see a difference from other data centers they have visited around the world. The attention to details when it comes to the customer experience within the data center, the transparency, the details, are world class," he said.
The team is not stopping there, according to Ng, who says the plan is to go for Uptime's Certification of Operational Sustainability accreditation. This is contingent on the Design and Constructed accreditation, and typically takes place at least six months after commencement of operations. He explained: "[The reason is to] give confidence to our clients."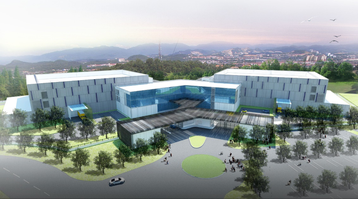 Meeting disparate requirements
Meeting with potential customers has revealed a range of diverse requirements, said Ng: "What we learnt is that clients from different industries have different kind of needs. Some of them speak uniquely about security. We can cater to that, as we are TVRA [compliant], with [vehicle] crash barriers such as bollards, and multiple levels of security," said Ng, noting that these appeal to industries with a heavier emphasis on security.
"They are also other industries that require absolutely diverse connectivity. We have four diverse fiber paths, to terrestrial links as well as subsea cables, that also appealed to some of the service providers that require such levels of redundancy," he told DCD.
Ng told us that the VADS team is seeing interest from Singapore businesses that are not subject to compliance rules to either locate or relocate an existing facility to the IPDC. He cited firms in the manufacturing and retail sectors.
More than a data center
It seems VADS is not interested in being another data center provider, but wants to push the envelope of hybrid and cloud deployments, which Dasser thinks represent the future of IT deployments.
Dasser argues that this gives customers the flexibility to deploy their infrastructure using any combination of a private cloud, colocation environment, or public cloud: "This notion of cloud exchange supported by a business model and supported by a platform gives all the flexibility to the customer."
"[A hybrid deployment can] handle workloads hosted on the twin core data centers, as well as workloads that are on customers' data centers, or on any public cloud, either within the same data center, or globally," says Dasser. "We are working with cloud providers; our target is to attract a public cloud provider."
"[We hope to offer] an alternative to Singapore companies to have a [nearby] alternative, either as a disaster recovery or primary data center that cannot be met in Singapore – due to cost, size or power," he said.
Dasser also wants to attract other carriers looking to establish a second exchange in the country. He said: "[The new data centers] are not only beneficial in Malaysia, but for the region as well. The region needs these kinds of capacity to support digital transformation."
The road ahead
What's the road ahead for VADS? Ng said the company's strategy has not changed, and many components of the vision have already been launched or are almost ready, such as the IPDC, cloud marketplace and cloud exchange: "We said we will build up the infrastructure, and we did what we said. The strategy is as we have laid out, we are executing on it right now."
"Malaysia is definitely the right destination to set up a digital hub for the next five to 10 years. Everything is aligned from the government to the infrastructure, the cost of labor, stability and so on," said Dasser.
"The second element is VADS's commitment to deliver on the promise. To support the digital nation overall. The twin core [data centers] is part of that promise to bring world class facilities to allow every business and government agency to store, access and transact their data in a secure environment."
"VADS and [parent company] TM is giving the short term and long-term stability to take care of the customers' data. That is the confidence we want to give to our customers, from connectivity to managed services to smart services," he summed up.