Simulation is becoming integral to data centers: as architects ponder building plans, and sales teams show off a virtual facility to customers unwilling to dive into a contract without visiting the site. Even engineers and technicians increasingly use simulations to improve data center efficiency, redundancy and capacity.
Future Facilities, a London-based software company which specializes in tools for the design and operation of data centers, is testing out what it believes could be the next step in data center operations: VR simulation.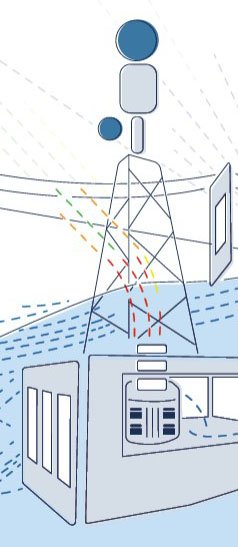 Fluid dynamics
Since its inception in 2004, the company has been refining its modeling software, which is based on computational fluid dynamics (CFD) – the study of fluid and gas flows using numerical analysis and data structures – to obtain quantitative predictions and simulate the interaction between gases and fluids in the data center.
To do so, it collects live operational data from the facility's monitoring and DCIM tools; these are then informed by guidelines and standards, such as measurements for data center resource efficiency as defined by the Green Grid and ASHRAE's thermal and humidity guidelines.
Initially, the company mostly dealt with clients seeking to understand operational failures, but eventually customers turned to it for general planning and pre-emptive purposes.
"That is the number one benefit of simulation: whatever the change, you can do it up front, it's a kind of virtual playground. You've got a model of your room and you can do whatever you want to do, whether it is maintenance on a cooling unit, or installing new IT equipment," said Mark Fenton, chartered engineer and product manager at Future Facilities.
Building a beautiful space
As well as whitespace modeling, the company models generator units, cooling plants, and its simulations take into account internal and external factors that can affect design and operations, like the weather: "You could build a beautiful whitespace and not get your cooling stuff quite right and end up with a really awful performance and actually overheating even if you've designed that whitespace well."
Future Facilities' team was initially skeptical about the importance of virtual reality, but after toying with the technology is seeing much potential.
The company has developed a demonstration using Oculus Rift which allows one to wander through a series of simulations of data centers throughout the ages. From the 1950s, when a data center was effectively just a single low powered, uncooled mainframe, through the '80s – a time of blue carpets, glass door racks, monitors on shelves and untidy cables – and the 2000s, when operators discovered the joys of raised flooring and contained aisles.
In the simulation, one can overlay all sorts of data: airflows and their temperature are represented by arrows in a gradient of colors ranging from deep blue to red. One can, for example, check the operational status of the cooling equipment and simulate its reaction to different actions (helpfully color coded in green for ideal temperature, red for overheated, and blue for overcooled), or test the effect of a new piece of IT.
The immersive demonstration gives an idea of the industry's progress in understanding how to run a data center, from zero planning to a higher level of complexity in design and execution. The development makes sense in that it follows the industry's learning curve (and by extension, the company's).
The final virtual room, an edge data center containing a Vapor IO chamber, a self-sufficient cylindrical block containing six racks and an integrated adiabatic cooling system, could bring one of the possible use cases for VR in the data center.
Edge cases
If, as is predicted by some with the emergence of 5G, we bring data centers closer to us to power our equally hypothetical autonomous cars, so-called smart cities and virtual reality social media, then offices, former phone boxes, rooftops and cell towers may contain a handful of racks.
In this scenario, our IT would either need to be fully self-healing, or technicians would need to have access to multiple facilities at once. So, theoretically, were everything to be software-defined, a single person could sit in a control room with a mask on, and remotely operate dozens of edge sites at once without having to make the strenuous journey to every one of them.
But before this can happen, the next step in improving existing VR simulation technology has to be the ability to interact with the model – and the real world. "This is the early stage beta, but really the next thing we want to be able to do - because at the moment you can control where you move and where you look but you can't interact with the model in the same way that we eventually see it happening – would be that you could pick a device, get some information about it, move it, decommission it, whatever."
Such advances could prove useful for training purposes. With the data center industry growing steadily all the time, there is a massive shortage of specialized staff. An Irish university recently launched the first ever Bachelor's degree in data center engineering, an online course that will require its students to visit the north western Irish town of Sligo in Ireland or Le Mons in Belgium, for practical sessions. In theory, with interactive VR, they could do these modules remotely.
Future Facilities even sees itself taking the technology one step further, and using augmented reality in the data center. One could wear a Google Glass-like optical head-mounted display (OHMD) device whilst walking around a facility, and overlay DCIM tools and simulations to get information streamed directly in front of one's eyes.
For Mark Fenton, "that's kind of where we see the next stage for VR and then the final bit we really want to get to." But for now, the benefits of a lot of these new technologies have yet to reach their full potential.
An important factor in that process, according to Future Facilities director Jonathan Leppard, is a lack of courage (and of course resources) in the industry.
"It's almost like no-one wants to put their foot forward first. The financial sector never does it, it's going to wait until generation two or generation three. It takes someone to go "this is it, this is how it goes" and it's going to be the Google and the Facebook, the big carriers. And whoever it will be is going to take over that area."
A small step for VR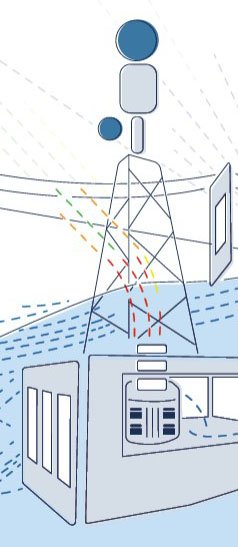 As it stands, taking modeling into virtual reality for marketing, pre-sales and education feels like a small step up from its less immersive predecessor.
But being able to interact with a VR model of a data center would open a whole new page of potential for engineers and technicians.
Before this happens, however, DCIM and monitoring tools, network functions virtualization (NFV) and software-defined networking (SDN) will need to become ubiquitous.
"We're sitting on a plateau of technology at the moment; I don't see how data centers are moving forward quickly at this point in time. But just as soon as that next level goes and you'll see a whole new raft of data centers, big, small, in water, in space, doesn't matter. Once it becomes automated and self-healing and managed, then you'll see an explosion in the industry, that's when we'll take off again to another step of progress."
For now, though, we can only speculate. We're sitting on the verge of something that feels important, but isn't quite there yet.
This article appeared in the August/September issue of DCD Magazine. Subscribe to the digital and paper editions here.