The discussion about the rollout and impact of 5G has dominated the telco sector for a number of years, as the industry looks to the future for new markets to conquer.
But we can't forget about our past - before 5G there was 4G; before this, there was 3G, 2G, and 1G. The launch of 2G in 1991 marked the beginning of digital mobile telecommunications, as 1G was analog, while 3G in 2001 was when it really hit its stride.
Decades later, those networks are still going. Even 1G survived until 2017 when the last network was reportedly switched off in Russia.
Now, as operators across the world focus on upgrading their 4G and 5G networks, it's come to the point where these operators are finally turning off 2G and 3G services.
And with good reason, with over half the countries (53 percent) in the world forecasted to have launched 5G services by next year, according to analyst firm CCS Insight's latest predictions for 2023 and Beyond.
This feature appeared in the latest issue of the DCD Magazine. Read it for free today.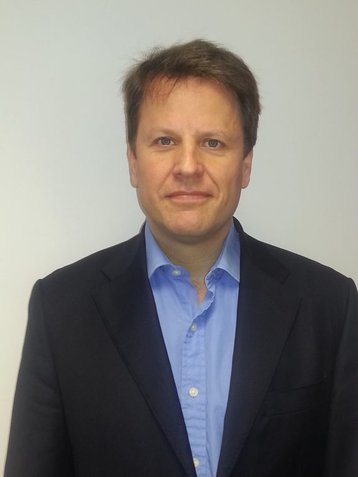 Why are we retiring legacy networks?
The refarming of spectrum is essential to driving the full potential of what 5G can do and ultimately bring, Wireless Logic group head of MVNO Paul Bullock explained.
"Modern mobile core technology is not focused on 2G or 3G, so as operators want to upgrade their infrastructure, having to maintain the services either imposes greater costs on them or substantially limits what they can do with their upgrades," he said.
Bullock also notes that 2G and 3G just aren't required anymore, and it's in the mobile operator's interests to focus on pushing more modern technology. It's just not profitable for MNOs to push these older networks.
"So, the operators are trying to find a way to be more efficient in their spectrum allocation, and also more modern in building infrastructure which will enable them to be more profitable because they just deliver one common plane for network access for all the consumers."
Because 5G is effectively upgrading and enhancing the 4G networks, 4G will not be shutting down anytime soon, with many observers agreeing that 4G still has a lot to give.
Bullock agrees and says that 4G is still evolving, and the shutdown of 3G services won't have any immediate impact on these services.
"4G is completely mature and is still evolving. There'll be new releases of 4G software stacks, that will fit into existing infrastructure. Personally, I don't see any material impacts on the state of 4G when you retire 2G and 3G."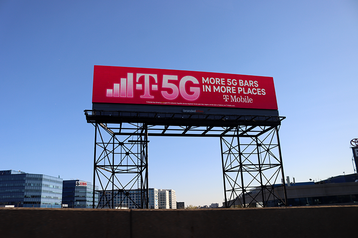 Refarming key to unleashing 5G
Bullock does make a point to say that the current 5G we're seeing now is more akin to a faster version of 4G, with plenty still left in the tank to extract.
Dropping the older technologies "will mean that operators have network resources to deploy 5G from spectrum to people, to various technical capacities it takes to deliver cellular network services," he said.
"This is not going to make 5G deployments happen any faster necessarily, but it will be economic for operators to deploy."
He adds that with the shutting down of these legacy systems, operators will have a greater focus on delivering 5G, ultimately making the most out of this next-generation technology.
3G going first
With many operators preparing to phase out the legacy networks, it's actually 3G, which came later, that is being phased out earlier than 2G.
Surprisingly, 3G is less in use right now than 2G - although there are still those who will be impacted. The Alarm Industry Communications Committee found in a survey of its members that about two million security, fire, and medical alert devices remained on 3G. Senior citizens who still have their old cell phones may be impacted, too.
As of mid-2019, there were 80 million active 3G devices in use across North America.
2G is equally used in rural areas and for some early smart meters and Internet of Things and M2M services that still rely on 2G for support.
2G may cling on a little longer, but 3G's shutdown is proceeding at pace. For example, Italy's Telecom Italia (TIM), recently shut down its 3G service but has yet to confirm when its 2G service will go offline.
Bullock adds that it's much more straightforward to switch off 3G services than 2G services, labeling 3G as a "stopgap technology."
"Switching off 3G is more straightforward from a revenue and also a direct impact point of view," he said. "There's just not that many 3G things out there, it was almost a bit of a stopgap technology.
"There are no [new] consumer devices that are 3G-only, and there aren't very many IoT devices that are still around that use 3G, so it's easier to kill off."
As for 2G, he explains that it's a bit more complex, with a lot of smart meters using 2G in the past two and a half decades.
"For 2G, the biggest victims will be the smart metering industry. There have been a lot of smart meters around the world, in the last 20 to 25 years, and they'll have 2G SIMs in them, and 2G modules.
"So, it's not just a matter of driving from one place to another, switching SIMs. Comms units will also need to be replaced and this could be an expensive pain. So, the pace at which 2G actually gets retired will be a function of the political weight of the electricity companies in their respective countries."
Impact on IoT
With IoT products such as smart meters, water meters, and tracking meters still using 2G networks, Bullock noted it will have a big impact on this segment of the industry.
"A lot of businesses still depend on 2G, with a lot of devices out there needing these services, so there could be a serious business impact once 2G is switched off."
He predicts that it will be hard to compromise and make everyone happy when 2G services are eventually retired and could be expensive for some of these businesses to upgrade replacement technologies such as LTE-M, NB-IoT, LTE CAT-1.
"There's a lot of stuff in IoT that is still attached to 2G networks. Not all those people are going to be able to be made happy, and so there will be an impact on these businesses," said Bullock.
"This flows into the replacement technologies of either LTE-M, NB IoT, or LTE CAT-1. And all of the IoT businesses that have a large 2G installed base have been frantically figuring out what to do next for a few years, and they're mostly solving these problems now."
Bullock warns businesses that don't upgrade their IoT devices that it will be more expensive in the long run, and says their technology will stop working, with little that can be done.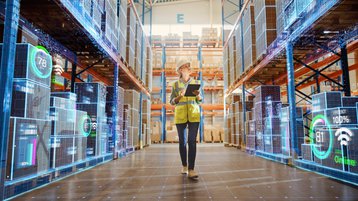 Leaders in the switch-off
The US has been one of the leading markets for switching off these services, observed Bullock, who expects Europe to catch up.
AT&T and T-Mobile terminated 3G services earlier this year, while Verizon plans to shut down its 3G network by the end of this year.
For comparison in the UK, the government has given all four MNOs by 2033 to retire both 2G and 3G services, although it's widely anticipated that services will be phased out much sooner, Vodafone, for example, is planning to switch off its 3G service next year.
While in Belgium the switch off of 3G services is slightly further down the line, with Telenet signaling its intention to switch off its 3G networks by 2024, as part of a phased shutdown, while Orange Belgium plans to switch off 3G a year later, in 2025, with 2G networks to be turned off by 2030 by the latest.
Either way, it remains to be seen what full benefits 5G will have once operators are able to redistribute the 2G and 3G spectrum.
As Bullock says, it won't be an instant process and won't necessarily happen everywhere at once.
But it's an exciting time for the industry and could be vital in unleashing the true potential of 5G. Users just need to make sure they are prepared for when their networks may shut down.