New sustainability realities for UPS power delivery in enterprise data centres
This session took place on September 16, 2021
Please complete the following form to access the full presentation.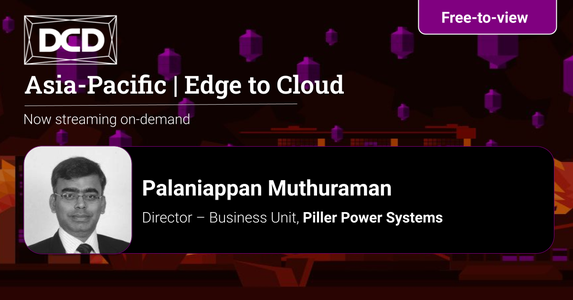 New sustainability realities for UPS power delivery in enterprise data centres
Singapore faces unique economic and sustainability challenges that feed into data centres planning regulations and operations.
In 2016 Singapore ratified the Paris Climate Agreement. It imports around 97% of its energy and is building its renewable options. It has plans for a 1GW solar deployment including a 50MW floating solar farm. Singapore's carbon tax regime currently stands at $5 per tonne for emitters and is expected to rise to between $10 and $15 per tonne by 2030.  As the country decarbonises, a framework for Enterprise data centre operators dictate that power delivery options must be viewed through the lens of low environmental impact and long-term sustainability.  This talk explores the realities faced by Enterprises with existing data centres and those seeking to develop new critical digital infrastructure in Singapore.  
It asks: 'What are the real power options for data centres?' And provides examples of solutions.  For the audience it will dive into technical aspects of the power chain from the UPS to energy storage options of battery and kinetic.
The session provides guidance and takeaways on options for maximising the utilisation of available power capacity and driving efficiency without sacrificing reliability. It examines the challenging realities of operating in Singapore including high rise data centres, fire regulations, environmental laws, PPAs, renewable energy certificates and the tax regime.
Don't miss this presentation if you have economic, operational or design responsibility for power delivery or management in Enterprise DCs in Singapore.
Brought to You by