Five key data center trends for 2021
This session took place on March 25, 2021
Please complete the following form to access the full presentation.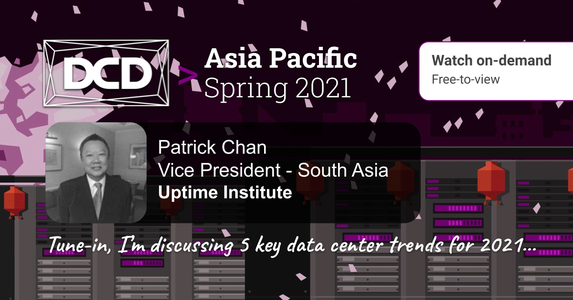 Five key data center trends for 2021
This presentation will look at the sector dynamics, market developments, innovations, challenges and opportunities globally and with particular attention to the markets of the Asia Pacific. The Uptime Institute's examination of some of the top trends in the industry in 2021 reveals a vibrant sector that is growing, especially around the edge, and increasingly embracing new innovations. It is also entering a phase of re-assessment; of infrastructure and service accountability, in terms of resiliency; and of material outcomes towards environmental sustainability.
Speakers
Brought to You by