Building at Scale
Watch sessions on-demand
The virtual conference on data center design & construction
Top 3 tips to reduce operations and construction costs
This session took place on July 10, 2020
Please complete the following form to access the full presentation.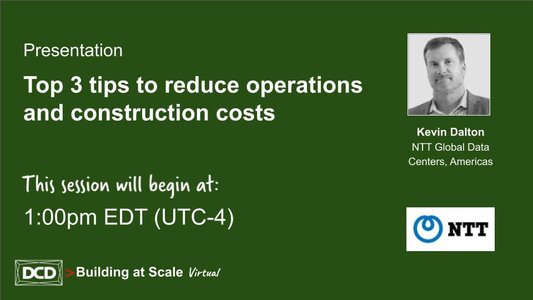 Top 3 tips to reduce operations and construction costs
Data center operators and customers are always looking to reduce costs. This presentation will include three money-saving tips that can be enacted quickly and have been proven to deliver results. Kevin Dalton will draw upon his decades of engineering and design-build experience to share these strategies that any data center can deploy.
Speakers
Brought to You by