Cooling Innovation Day
The Data Center Cooling Channel
Intelligent Cooling, Greener Data Centers
Get an exclusive look at Airedale's latest cooling innovations, including their DCS Chiller Range, SmartCool One Data Center Precision Cooler, and IQity.
Exciting things are happening at Airedale, the critical cooling specialists. After nearly 50 years in the IT cooling space, they are embarking on a global expansion strategy to keep up with demand from a data center industry that refuses to slow down or compromise. Things have also been busy in Airedale's state-of-the-art research and test center at their global headquarters in Leeds, UK, where product development teams have been designing, building and testing Airedale's latest fleet of cooling innovations, tailored for the data center sector.
Tune in on the 1st February 2022 to hear from Airedale experts on why now is the time for the company to go truly global, hear from the wider industry on their views on the future of data center cooling, take a look inside Airedale's fantastic R&D facility and be the first to hear about four exciting new data center cooling innovations, launching live on DCD.
Now streaming on-demand:
Schedule Overview
| Time | Session |
| --- | --- |
| 14:00 – 16:30 | All episodes are now available to stream on-demand. Click "View presentation" to watch the episodes you want, when you want. |
In partnership with Airedale: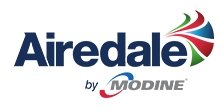 At Airedale, we believe that air conditioning has a critical role to play in an ever-changing world. We also passionately believe that air conditioning manufacturers must play a responsible role in an era where sustainability is key to the preservation of our planet.
In the data centre market, uptime and energy efficiency are absolutely critical to success. Marginal gains in this arena can make the difference and our dedicated data centre experts are driven by a desire to push the envelope of what has gone before, every time they start a project.
From small computer rooms to hyperscale, Airedale has an unrivalled pedigree in providing flexible, high-efficiency data centre cooling solutions. Our systems approach and ability to combine hardware and software ensures that your data centre works smarter, not harder, to give you more cooling for less power and ensure a stable environment and availability 24/7.