Gas engine adoption and the hydrogen economy - the net zero paradigm
This session took place on July 21, 2021
Please complete the following form to access the full presentation.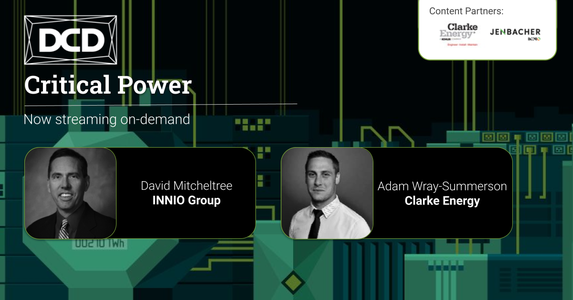 Gas engine adoption and the hydrogen economy - the net zero paradigm
With tightening regulations on emissions calling into question the suitability of diesel as a sustainable method of data center power generation, natural gas generators have emerged as a viable alternative. Although new technologies for the powertrain are driving updates to energy distribution topologies, any hurdles to natural gas implementation need to be overcome to allow faster decarbonization and eventually, a future where pure hydrogen operation is realised.
This presentation will detail how NG engines can not only offer a more active generation asset but also be utilized as a primary source of power with combined heat and power (CHP). Find out how multiple technologies working together will help data centres achieve their net zero ambitions.
Brought to You by