BEYOND PUE? USING THE ENERGY REUSE FACTOR (ERF) TO MEASURE IMPACT 'OUT IN THE OPEN'
This session took place on April 2, 2019
Please complete the following form to access the full presentation.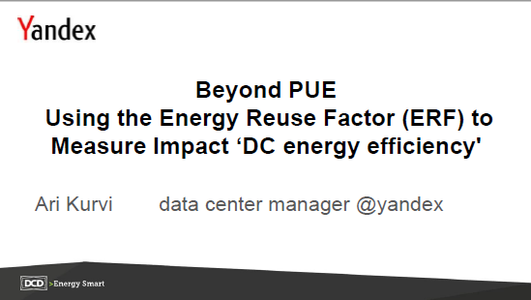 Beyond PUE? Using the Energy Reuse Factor (ERF) to Measure Impact 'Out in the Open'
While PUE focuses on measuring efficiency within the data center's boundaries, the ERF allows for energy reuse efforts whose benefits are felt outside of those boundaries to be quantified and recognized as contributors to energy efficiency of the data center. Is it time to retire the PUE as a metric? Or should both metrics be used in conjunction to drive the push for energy reuse in data centers globally? How do we adapt current operating processes to incorporate the ERF?
Speakers