PLENARY KEYNOTE: PREVIEW OF THE GREENPEACE #CLICKINGCLEAN 2019 REPORT
—
PLENARY KEYNOTE: PREVIEW OF THE GREENPEACE #CLICKINGCLEAN 2019 REPORT
This keynote focuses on the industry's track record of sustainable, renewable energy implementation, with primary insights from this year's Global #ClickingClean report, in order to establish a better baseline as to where data center operators and other major players in tech source their energy, and pinpoint where we can adapt for the future of renewable energy.
The session also includes insights from the #ClickingClean Virginia focus report.
This session took place on April 1, 2019
Please complete the following form to access the full presentation.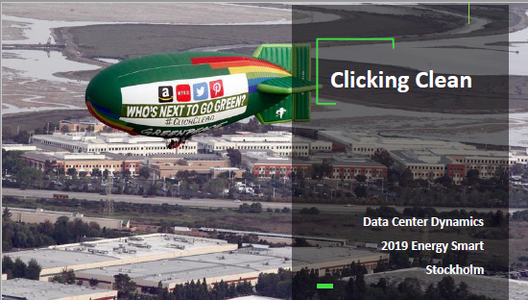 Plenary Keynote: Preview of the Greenpeace #ClickingClean 2019 Report