Sustainable digital transformation at the edge
This session took place on May 13, 2021
Please complete the following form to access the full presentation.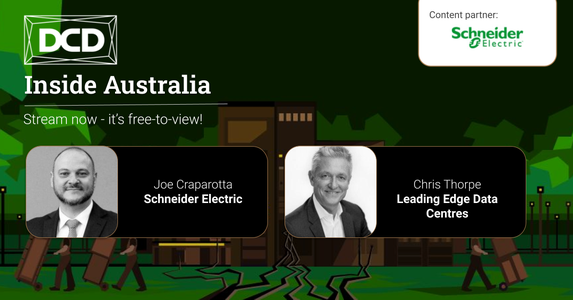 Sustainable digital transformation at the edge
With the rapid growth, demand and adoption of digital innovation, the need for a sustainability framework has actually exponentially increased for data center owners. In addition, this growth is also driving the demand for Edge computing, as, while cloud computing drove the creation of mega data centres, edge brings distributed IT across a number of data centres.
The modern consumer now expects both a sustainable industry and also one that provides the same digital experience everywhere.
At this session we will cover the key framework for developing holistic sustainability programs in the data center industry, followed by a Q&A session with Chris Thorpe, CEO at Leading Edge, on the role of Edge to bridge the digital divide between metro and regional Australia.
---
Roundtable discussion 1 will follow this keynote: How and why does Edge need to move forward in Australia?
We invite you to join this roundtable which will start immediately after this keynote presentation so we can continue the conversation, debate some of the issues raised, where you can share your own thoughts and insights and also ask questions/seek further information from the presenters.
Brought to You by