Keynote: 10 Challenges in data center cooling operations
This session took place on August 4, 2020
Please complete the following form to access the full presentation.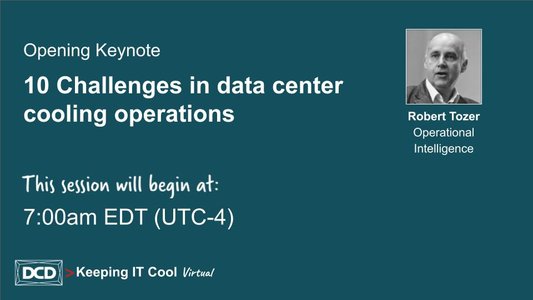 Keynote: 10 Challenges in data center cooling operations
Data center cooling remains the biggest energy saving opportunity for the industry and plays a critical role in operational continuity, and with this comes significant risk to operations and energy efficiency. So what are the biggest challenges the industry faces when it comes to cooling that could potentially compromise both data center operations and PUE?
Professor Robert Tozer, one of the world's most preeminent data center cooling experts, will draw on his years of experience to shed light on the biggest pitfalls we face when it comes to cooling. From the human element to commissioning and testing, this presentation will uncover the gaps in industry cooling knowledge to safeguard data center operations and energy efficiency.