Plug and play cooling without the need for water - meeting future growth and sustainability demands
This session took place on July 15, 2021
Please complete the following form to access the full presentation.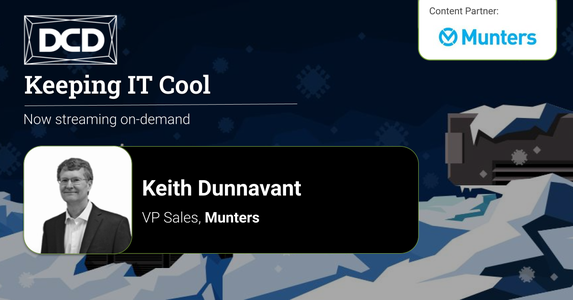 Plug and play cooling without the need for water - meeting future growth and sustainability demands
In new and retrofit installations, prioritizing an efficient and sustainable cooling solution can be challenging when access to a suitable water supply may be limited, expensive or unreliable. Water use is a topic of growing concern, especially in arid climates such as the Western United States, and finding a solution that is efficient yet doesn't put further pressure on this already stressed resource is critical.
This presentation will provide an overview of an indirect thermosiphon cooling approach that provides exceptional economizer capability, uses no water, and is appropriate for various classifications of data center, from colos to hyperscale. This split system, scalable "plug and play" approach was developed to address efficiency needs while easily adapting to future growth requirements. The session will also provide highlights of a comprehensive total cost of ownership study performed by an independent consulting engineer and contractor, comparing indirect thermosiphon cooling with air-cooled chiller based systems.
Speakers
Brought to You by