Going with the flow – efficient fluid mechanics in data center liquid cooling
This session took place on July 15, 2021
Please complete the following form to access the full presentation.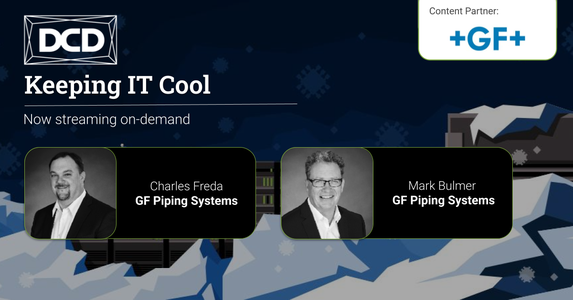 Going with the flow – efficient fluid mechanics in data center liquid cooling
The use of liquid-cooled servers, despite offering clear efficiency and density benefits, also raises safety and reliability issues as fluids move in or near the ITE. Key considerations for coolant transmission system components include corrosion resistance, weight and strength considerations, cost-effectiveness and overall performance. Mitigating risk in mission critical applications is essential, so choosing an effective pressurized piping system is imperative when it comes to liquid cooling system design and deployment.
This presentation will examine the motivation behind and advantages of using plastic piping in immersion and direct liquid cooling. From their experiences deploying robust engineered piping systems in the semiconductor industry, and managing purity and reliability from chip fab to deployment, our expert speakers will share how they have applied these lessons in the data center market; and enable fluids to be close-coupled to ITE in new and exciting ways.
---
Roundtable: Cooling ITE in the near future and beyond - what can you do to futureproof current and existing designs?
We invite you to join this roundtable directly following the presentation from GF Piping Systems to continue the conversation, talk with the speakers, get your questions answered, share your own insights and to find potential collaborators.
Brought to You by