Europe
Watch sessions on-demand
The virtual conference for the European data center industry
The future of data center UPS power at hyper-scale
This session took place on November 12, 2020
Please complete the following form to access the full presentation.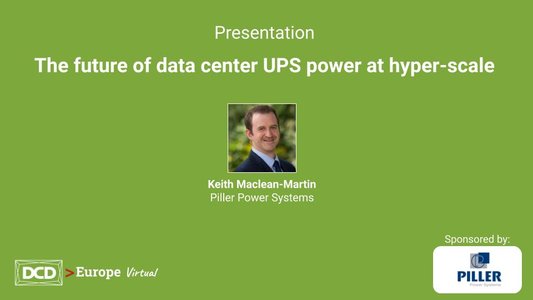 The future of data center UPS power at hyper-scale
In power terms, Hyperscale data centers are changing the game. UPS technology that is large scale, sustainable, efficient, reliable and saves energy is the only credible way to power the 500 hyperscale data centres expected to be built in this decade. This webinar explains why the previous perceptions of UPS Topology are no longer valid when evaluating the latest Technologies suitable for hyperscale or large data centre deployment, and will change how you think about power delivery and back up.
Brought to You by