Tech Innovation Showcase
This session took place on July 13, 2022
Please complete the following form to access the full presentation.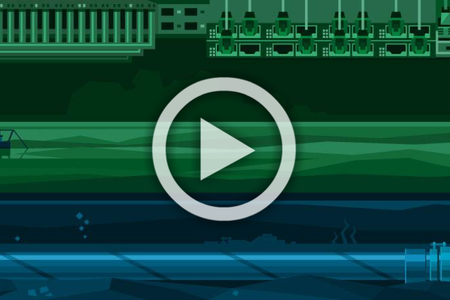 Tech Innovation Showcase
This episode is now available to stream on-demand using the form below.
New network architecures require new innovations. Join this tech-demo for an exclusive look at the latest innovations from the Panduit team featuring:
Flexcore Optical Distribution Frame
Providing flexible, scalable and secure protection for critical connections, the Flexcore ODF can reduce data center floor space by 50%. Managing up to 3,168 fibers per frame, the FlexCore offering makes it easy to create multiple configurations using just three modular building blocks comprised of a 600mm frame and 150mm and 300mm vertical cable managers.
RapidID Network Mapping System
RapidID is a software-enabled network mapping system for smart, scalable, and efficient connectivity solutions. Using pre-labeled Panduit patch cords and the RapidID Bluetooth-enabled handheld scanner, network engineers can quickly, easily, and more accurately place and trace cables.
It can reduce the time and cost of patch-cord documentation by up to 50%.
The Network Mapping System automates the labor-intensive and error-prone cable documentation process to reduce the risk of a network outage. With RapidID, the painstaking labeling process is already done. Additionally, RapidID is a practical alternative to traditional manual approaches and is ideally suited for building a new telecom room, locating installed cabling, or replacing a network switch.
Brought to You by