Discover the Edge - Energy Efficiency Through Smart Infrastructure
This session took place on April 9, 2019
Please complete the following form to access the full presentation.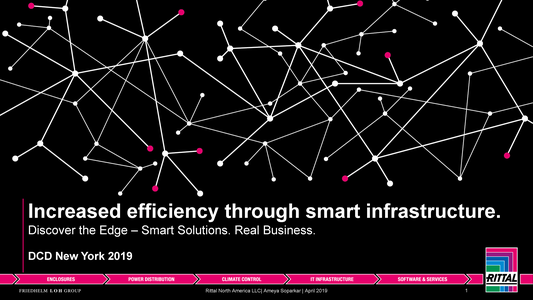 Discover the Edge - Energy Efficiency Through Smart Infrastructure
With trend research companies such as IDC forecasting that the volume of data will double every two years, this amount of data can no longer be processed merely in centralized data centers. Data must be "moved" to its point of origin to avoid latencies of long signal durations and at the same time guarantee high availability, security, and efficiency. This is where edge computing comes in, bringing the IT infrastructure close to the point of data generation. But how do you cool 'the edge'? Attend this session to find out how Rittal are adapting their cooling devices to cater to simple, space-saving installations.
Speakers
Brought to You by