Tech Showcases - Power and Connectivity
This session took place on June 22, 2021
Please complete the following form to access the full presentation.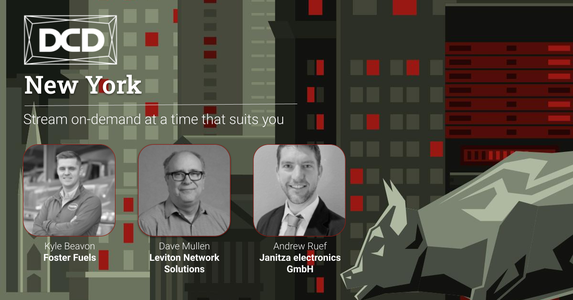 Tech Showcases - Power and Connectivity
A series of quick-fire presentations showcasing the latest technologies to drive rapid innovation across power and cabling infrastructure.
Foster Fuels: Are biofuels right for your data center? – Considerations and Best Practices
Are biofuels right for your facility? Data centers are driving efficiency improvements across all facets of facility management. A reduced carbon footprint, environmental sustainability, and advancements in generator technology have brought cleaner-burning on-site power generation. But how do biofuels fit into your business continuity plan?
Biofuels require different maintenance programs and applications to ensure reliable backup power generation. Learn more about how various biofuels compare with ULSD, what a change could mean for your facilities, and cover best practices for facilities moving to various biofuel products.
Leviton: Enterprise Data Center Systems: Advantages and Capabilities of Pre-terminated Cabling
Ensure reliability and fast deployment of network infrastructure in the data center using pre-terminated structured cabling solutions.  As network designs in the data center become more complex, the challenges of managing different fiber types and supporting newer, faster switch and server technologies, while being able to manage density in your patching environments, requires good planning.  Pre-terminated fiber and copper cabling accelerates the operational readiness of the data center, supports network design layout flexibility, delivers migration strategies for new transceivers technologies, and provides your best return on infrastructure investment.
Janitza: Versatile power distribution technology is key to uncertain expansion in your data center.
Whether you are just starting your planning of a new facility or trying to figure out your expansion plans, you will need a versatile product that can adjust to your demands. The unknown challenges that come with guessing your future expansion can be made simpler by using technology that adapts to changes and covers multiple levels of power distribution.
In this presentation, Janitza will be introducing the latest in smart meter technology that is not only designed for ease of expansion but also includes multiple levels of connectivity and data acquisition.
Speakers
Brought to You by