Tech Showcase: Practical applications of sustainable technology
This session took place on November 17, 2022
Please complete the following form to access the full presentation.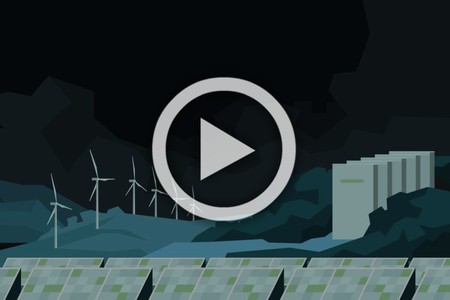 Tech Showcase: Practical applications of sustainable technology
This episode is now available to stream on-demand using the form below.
ZincFive: The powerful benefits of nickel-zinc batteries for data centers
Data centers contain all the information on which internet activities rely, forming the bedrock supporting our increasingly connected world. As a result, any data center power outage – no matter how short – can have a catastrophic impact on operations around the globe. That's why reliable backup power matters so much.
But while data center operators need to meet this challenge of reliability, it's far from the only factor they must consider. Data centers are also under pressure to manage costs, meet sustainability goals, and reduce space – especially as facilities increasingly move to urban environments.
Fortunately, there's a way to address all these challenges at once. Switching out lead-acid and lithium-ion backup batteries for nickel-zinc batteries increases reliability, safety, and sustainability while simultaneously lowering costs and space requirements. Join this presentation to learn the powerful benefits of nickel-zinc batteries for data centers.
Asperitas: Immersion cooling: the technology of today enabling sustainable datacentre growth
With sustainability being mission critical to datacentres, innovations in cooling prepares them for a sustainable future of high density and performance hardware and facility efficiency anywhere. With reliability and energy efficiency being key for datacentres when choosing thermal management systems, choosing liquid cooling, and more specifically immersion, ensures easy integration and proven sustainable performance. This talk will delve into how the award-winning Asperitas solution is paving the way towards a sustainable future, including a practical usecase.
Brought to You by