The Future of Data Centers in 2025
This session took place on August 15, 2019
Please complete the following form to access the full presentation.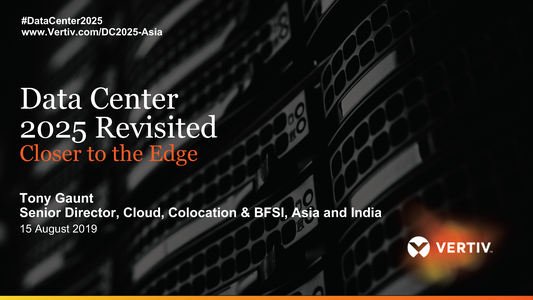 The Future of Data Centers in 2025
As Australia continues to be a major geography for the Data Centre and Cloud industry, with significant uptake in technology adoption and also technology development (think Attlasian & Afterpay) it is useful to take a look at our industry and how it is evolving.
We will be sharing our recent review of our Data Centre 2025 market analysis. Originally commissioned in 2014, we are at the mid-point in time with comprehensive changes in the size and scale of Data Centres; adoption of the Cloud as a standard business model and of course we are taking greater steps towards the Edge, IoT and 5G – which was not under consideration 5 years ago.
So it is timely to review the Industry's perception of where it believes we are going now versus its view back in 2014.
We see there has been some significant change in opinion for some subjects; consistent perspectives in others and of course with Edge and 5G prevalent or imminent we take a look at what is driving that adoption within the industry.
Of course whilst we can discuss the technology and infrastructure of our industry, we would be remiss not to also consider the human element – as data centres become larger, arguably more critical to life; what are we doing about our workforce?
Speakers
Brought to You by