Can Europe's data center builders keep up with demand?
This is the first in a series of DCD>Think Tanks that brings together leaders from the data center construction ecosystem to talk openly about the challenges they face in meeting ever-growing demand for new capacity. From supply chain constraints exacerbated by the pandemic, to a growing skills shortage, for the next 12 months we can continue to expect significant disruption.
The objective of this closed-door virtual workshop is to explore the data center capacity challenge from different stakeholder perspectives and to define areas of common concern. We will use the findings to improve content programming over the coming months - DCD will create a written record of the meeting to share with the participants. The session will be held under the Chatham House Rule.
Agenda | 21st October, 2020
08.30 Welcome and introduction - George Rockett | DCD
08.40 Guest speaker: What's on the regulatory horizon? - Emma Fryer | techUK
09.10 Identifying common challenges roundtable
09.40 Work group virtual breakout sessions
10:10 Share findings - agree on areas of further investigation
In partnership with Schneider Electric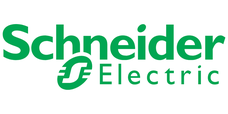 DCD would like to thank Schneider Electric for underwriting this series of special Think Tanks on the future of the data center industry. Further sessions are scheduled for the 25th November and 15th December. If you are a senior executive within the data center construction eco-system and would like participate in one of these events please email Nina Bernard.