Electrical Systems Maintenance
Course Description
Explore the importance of how standards and regulations affect electrical maintenance. Maintenance of electrical systems is integral to ensuring continuous power to critical infrastructure. A sound understanding of a facility's electrical infrastructure, internal deficiencies and evaluating test reports is required in order to implement a proper maintenance program.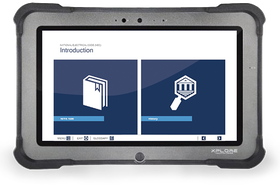 Learning Objectives
Summarize how the role of the Facilities Manager has evolved over time
Indicate the key factors when evaluating an electrical distribution system
Identify proper use of reliability centered, predictive and preventative maintenance techniques
Recognize the critical steps, tools and techniques that must be taken to ensure safety when working with dangerous electrical components
Indicate effective use of infrared scanning
State the purpose of ground fault circuit interrupters and identify the locations where they are required
Differentiate between grounding and bonding
Describe special grounding techniques
This course has met the required standards for and is endorsed, approved or accredited by the organisations listed below. Upon successful completion of this course, individuals are eligible to obtain CPD/ PDH units. Further details about our relationship with each organisation will be made available upon request.
Key Topics
System Evaluation
Internal Building Deficiencies
Maintenance Introductions
Electrical System Safety
Arc Flash
Grounding
System Maintenance
Safe Electrical Maintenance