Is Canada ready for digital transformation? That's the key question some of Canada's foremost technology leaders will consider in a special leadership keynote roundtable with the CTO of the Government of Canada, Marc Brouillard.
Joining Brouillard for this conference opening session are top Canada digital technology, cloud and data center executives, including Denis Goudrault, Intel; Richard Wang, Accenture; Jim Lambe, Google; Kevin Peesker, Microsoft; Andrew Eppich, Equinix; Ash Mather, CenturyLink; and John Dathan, HPE.
HPE's Dathan Sees Hybrid Future
Hybrid IT and cloud are seen as the way forward for most enterprises in planning their data digital infrastructure capacity requirements. "Most of the industry agrees that the world is going to be hybrid," says HPE's Dathan. "The key is to understand each workload and application.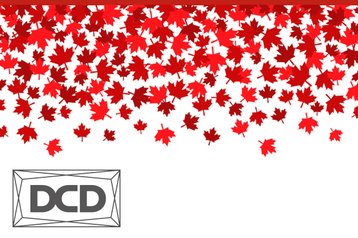 "Many companies have hundreds, if not thousands of applications when they probably should have much less. We have to fully rationalize those workloads and applications and then decide where they should go. Some should be locked down in a traditional data centre environment on modern architecture, and some should be in on-prem private cloud. And absolutely some are best suited for a managed service or a public cloud service."
Data Privacy Focus
Dr. Ann Cavoukian, Distinguished Expert-in-Residence at Ryerson College's Privacy by Design Center of Excellence, asks whether it is the era of "digital transformation or digital surveillance." She maintains that "privacy is presently under siege.
"With the growth of ubiquitous computing, online connectivity, social media, wireless and wearable devices, and concern over the direction of AI, people are being led to believe they have no choice but to give up on privacy. This is not the case."
Her presentation focuses on "embedding privacy" into designs for digital security.
"Digital transformation demands the data center, telecommunications, cloud and edge compute infrastructure that makes it all possible," says Connected Canada 4.0 co-chair, Bruce Taylor. "That's really what this conference is about."
On December 13, DCD co-hosts with InsightaaS and the Province of Ontario and conference co-chair Michael O'Neil the SMB Cloud Summit, a day-long session designed to help smooth the path to cloud adoption and migration for both business and technology managers.