DCD, in partnership with Uptime Institute, is returning to South Africa this month of July, gathering senior enterprise, colocation, and telco operators for our DCD>Africa event, tracking the regional data center and cloud landscape amidst record-growth in demand for IT services.
"As digital transformation is hitting every layer of the data center stack, the region's IT infrastructure ecosystem is looking for new solutions and innovative approaches to deliver on the high-velocity demands driven by the demand for IoT, cloud and big data services" said Ayotunde Coker, managing director at the Nigerian based colocation firm Rack Centre, who will be speaking at the event.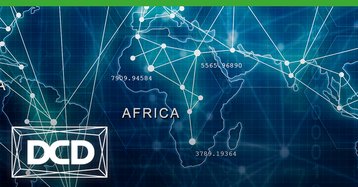 "This brings forward a demand for more localised IT infrastructure, which brings forward new opportunities for data centers in Africa", he added.
Enterprise IT executives to discuss hybrid IT migration challenges
Whilst cloud adoption in Africa has previously been slow compared to international markets, IT leaders are now seriously looking at the adoption of a hybrid IT model, which will see their workloads hosted in a mix of on-premise, colocation and cloud infrastructure.
Joined by a host of enterprise IT executives, a roundtable led by Opeyemi Shokunbi, Nestle's IT lead in Nigeria, will assess the IT infrastructure requirements in support of a hybrid IT strategy.
This event is bringing together the full ecosystem of data center operators and technologists from across the pan-African region, including, Zanzibar Data Centre, Vodafone, East Africa Data Center, Nestle, Standard Bank South Africa, MainOne, Google, Microsoft, Botswana Telecoms, Pure Data Centers, Rack Centre, Teraco, Liquid Telecoms, Internet Solutions, Djibouti Data Center and more.
This year's conference will also cover the digital transformation of industries and technologies from cloud and edge computing to the use of AI and DCIM in data center automation.
Other major themes will include how the industry is approaching energy efficiency outside of the data center and exploring the viability of data centers run on renewables in various markets.