Australia's leading summit for providers and users of digital infrastructure brought together 550 thought leaders, influencers and other industry professionals at Sydney's International Convention Centre for a two-day conference on August 23rd and 24th. The agenda of the conference focused on the impact of digital transformation on infrastructure requirements, on best outsourcing practices and on the optimization of the data center to meet future requirements.
The event started with a half-day seminar before the main conference focused on Edge in an era of Digital Transformation, sharing practical insights, case studies and analysis to help provide shape and direction to the Edge computing phenomenon. Among the key messages, keynote speaker Jim Fletcher noted: "IoT doesn't generate anything unless a human tells it to, so understand what data you need and don't just collect data to collect data."
Delegates were given insight into what lies ahead for Australia's digital infrastructure and how a new set of disciplines in design, management and procurement based on analytics and data allied with established skills and expertise will determine future best practice. This transition underpinned many of the conference topics - from how the data center will evolve and how cooling, power generation and distribution will evolve as part of that, how security will be configured to defend against billions of potential attack points, how performance management and key drivers of sustainability, availability and scalability will transform as single premises are replaced by multi-form portfolios.
Future-proofing Digital Infrastructure & Business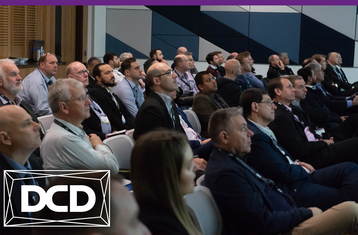 DCD>Australia also attracted over 40 local and international thought leaders as speakers, panelists and roundtable leaders as part of a new feature at DCD events. Sectors represented included technology providers, finance, healthcare, colocation and cloud provision, manufacturing, public sector, academia and IT services. The conference was convened to answer the questions of how the growth in data will impact requirements for data center and cloud infrastructure, how the on-premise data center can adapt and how decisions on outsourcing can evolve.
Across a program of 18 thought leader presentations, 8 panels and 16 round tables, senior IT professionals were given practical insights and expert guidance on how to prepare for the opportunities of the digitalized future, with input from such luminaries as:
Jim Fletcher, Strategy Partner, Office of the CTO, Momenta Partners
Glenn Allan, Service Performance Manager, Data Centers, National Australia Bank
Shailendra Kumar, Vice President and Chief Evangelist, SAP
Mark Harris, VP, Uptime Institute
Albert Zomaya, Chair Professor of High Computing and Networking, the University of Sydney
Peter Adcock, VP Design APAC, Digital Realty
Dennis Lee, NABERS Head of Technical Standards, NSW Office of Environment & Heritage.
When asked about the role DCD>Australia plays in the industry, Peter Adcock, VP Design APAC, Digital Realty commented: "It is hard to keep up to date (with the launch of new products) because the industry is growing and evolving - it's a great opportunity to come and meet everyone over one or two days and get a refresh, catch up with friends and colleagues. Thank you to DCD for putting this on and for working so well with some of the key partners such as the Uptime Institute - it is a wonderful opportunity to stay in touch."