With edge computing acknowledged as a major technology trend, DCD>Australia will open with a half-day seminar, Edge in an Era of Digital Transformation. Sponsored by ABB, Schneider Electric and Vertiv, the edge seminar, on the morning of Thursday, August 23, will share practical insights, experiences, case studies and analyses of decision-making as well as recommendations as to best practice.
DCD>Australia, in Sydney's International Convention Centre, will also explore themes such as consolidating data centers and extending their life and living between on-prem, colo and cloud, over the two days of 23 and 24 August.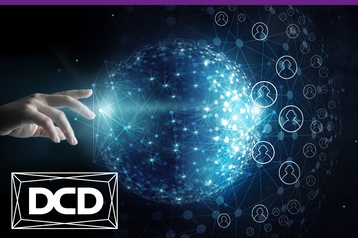 Edge is happening
All the major shifts, from Smart Cities, to autonomous vehicles to the Internet of Everything, depend on edge computing, because they all need fast networks tied closely to real-time sensors, intelligent devices or more demanding end users.
Over 7 percent of Australian companies say that Edge is already impacting their IT delivery architectures according to a DCD APAC Survey conducted earlier this year. Yet strategies preparing for Edge are more limited and real-world examples of Edge compute in action rarer still. This suggests a degree of shadow boxing, that the edge is already being built while we are still defining it and planning how to use it. Planning for what is defined and predictable can be complex, planning for what is not defined or conceptual, much more so.
The Focus Seminar will include keynote presentations, two discussion panels, round tables and networking looking at developing a strategy for Edge, evaluating business requirements and designing an Edge approach to match, security and risk, equipment and network specifications and decision making.
DCD>Australia's focus seminar on Edge in an Era of Digital Transformation will include presentations and contributions from:
Dave Sterlace, Global Head of Technology for Data Center industry sector, ABB
Robert Lindsell, Managing Director, Australia and New Zealand, Vertiv
Vishal Nayak, National Solutions Manager, Schneider Electric
Fernando Serto, Head of Security Technology and Strategy, Akamai Technologies
Peter Blunt, General Manager of Data Centre Development, FKG Group
Jim Fletcher, Strategy Partner, Office of the CTO, Momenta Partners
Erik Dul, Technical Director, PS+C Security Group
Mark Harris, SVP, Uptime Institute
Edge will also feature in presentations, panels and round tables across the rest of the conference as a key topic of discussion in the Australia data center space alongside other major themes such as consolidating data centers and extending their life and living between on-prem, colo and cloud.