Power costs are climbing, and Australian data centers are under pressure to operate more efficiently, but research suggests they are not doing all they can. DCD>Australia in August will share new energy efficiency measures that could save money for the country's service providers.
Energy consumption and efficiency has been high on the agenda in each of the DCD's nine events in Australia to date. This year, Australia is starting to shut down its coal-fired power stations, and renewables are expected to make up one-third of power generation by 2020 (according to Green Energy Markets). DCD>Australia, held at the International Convention Centre, Darling Harbour, Sydney on August 23-24, will discover the new challenges the energy landscape presents for data centers.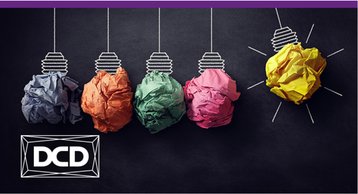 Increasing costs
Power costs have gone up, DCD heard in market interviews preparing for this segment of the program: one source reported a 300 percent over the past decade, while one of Australia's largest data center providers described 20 percent year on year increases.
This means a renewed impetus towards energy efficiency as it impacts costs whether footprint is housed on-premise or outsourced, and is increasingly playing a part in investment decision-making. Yet this impetus raises issues of PUE, the workhorse metric on which a lot of decisions (or assumptions) are made, of accessing 'green' energy, or when 'green' energy sources will start to challenge fossil fuels on a cost basis and when also genuinely national energy strategies will provide the necessary legislative impetus for better practices.
Since the energy efficiency debate has been around for as long as data centers have in any numbers, have data centers in Australia done as much as they can in terms of energy efficiency? The survey of 100 members of the Australian data center community in January 2018 and more recent interviews with panellists and speakers indicate emphatically not. So, aside from the continuing development of more efficient IT facility and network equipment, are there any new steps that can be taken? The Energy Smart sessions will look at innovations from vendors, the impact of IoT on smart energy management, the role of energy suppliers and help map a company path towards a sustainable digital future.
DCD>Australia's discussion on what 'Energy Smart' means for the Australian data center industry will include:
Kevin C Kent, data center operations manager at the Ohio State University Wexner Medical Center - Kevin will also present 'Energy Crisis in the Data Center: Waiting on the world to change?'
Dennis Lee, Head of Technical Standards NABERS at the NSW Office of Environment & Heritage
Glenn Allan, National Australia Bank Peter Blunt, General Manager of Datacentre Development, FKG Group
There will also be roundtable discussions focused on 'Buying Green Power: the impossible dream?' and 'What is needed to make renewables work?'