DCD>Middle East will return to the Hyatt Regency in 2018 to address major cutting-edge technologies and innovative strategies which are revolutionizing data center upgrades and new builds in the region.
"We are excited to be back in 2018 with a diverse program which will support the data center industry in the region, as well as help connect buyers, sellers, consultants and industry experts on 27th November," says George Rockett, CEO and co-founder of DatacenterDynamics.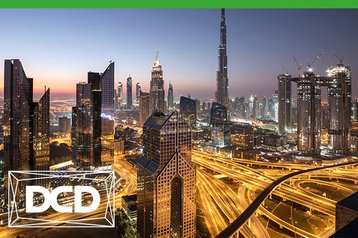 "From renewably-powered data centers, and the latest in cooling innovations, to the benefits of automation, this year's program is hitting every layer of innovation, opportunity and disruption for industry stakeholders"
This year's conference will cover the latest innovations, critical thought, and best practice implementation of new technologies including free cooling, modularization, edge networking, hybrid, AI, colo, cloud and renewable solutions – providing a full roadmap to ensure data centers are achieving the highest tier marks in the region.
The event will be joined by industry heavyweights Arab National Bank, Riyad Bank, Corning, Union Insurance, Al Safeer Group, Piller, Dubai Aiports, Munters, Petroserv Limited WLL, Starline, FNT,Uptime Institute and more.
New features and partnerships for 2018
DCD's global content partner Uptime Institute will provide original content with Mustapha Louni, Managing Director of Middle East & Africa, sharing his knowledge on strategies for achieving hybrid infrastructure resiliency. In addition, a dedicated half-day workshop delivered by the Uptime Institute will take take place on the afternoon of 26th November.
According to Louni, "The data center market is thriving in the Middle East. We are seeing a high demand for business continuity and disaster recovery solutions as well as the continued interest in cloud adoption.
"Data center growth in the Middle East is also positively impacted by IoT, e-government consolidation & transformation, Smart Cities, and Big Data applications. This growth is expected to continue, requiring more agile and scalable data center infrastructure".
The event will also introduce Hosted Roundtables: hour-long discussions on critical industry issues for small, focused peer groups.
Other interactive elements tested in 2017, will be introduced in Dubai, including the VIP Executive Club, Speed Networking and one-to-one meetings.