DCD>Turkey in Istanbul will tackle the security dilemma created by shared data centers in the hybrid IT era, showing colocation and cloud users how to take care of their data securely
The DCD event, which welcomes the regional and international data center and cloud community on 4th December at the Wyndham Grand Levent in Istanbul, will major on the security of modern data centers.
The risks of cloud storage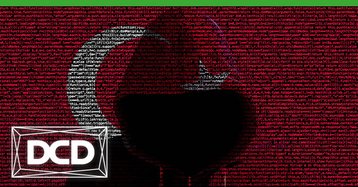 "Nowadays, with the rise of colocation services, data center security management should be top priority for any organization. As technology is evolving, we need to constantly consider how our IT team can ensure the security of their data in outsourced facilities." says Batu Akalin, corporate IT security manager at Turkish-based multinational Anadolu Grubu, who will be sharing his experience on the cyber security panel at the DCD>Turkey event this December.
As some of the world's best-known companies could succumb to data breaches, the focus is generally on digital attacks. Passwords and anti-hacking procedures come under scrutiny, particularly in the environment where so much of today's data is increasingly being hosted in the cloud.
"Everyone has the same question in mind: How safe is it to share your valuable data, sensitive customer information, to a third-party provider? Companies need to ensure that a third party's security procedures meet all the legal compliance commitments and the new personal data protection regulations in Turkey" says Gamze Yurttutan, principal at Mastercard Advisors who will also be joining the security which will address the key challenges of shared data center security and personal data protection regulations.
The event will be joined by IT executives from Aktif Bank, Is Bank, KKB, MasterCard, Uptime, Yapi Kredi Bank, Allianz Insurance, Anadolu Grubu, Arçelik, Turkcell and Ford and many more.