Worldwide spending on IoT will reach $1.1 trillion by 2021. The data deluge continues with 29 million messages sent over Whatsapp every minute. The current pandemic and subsequent lockdowns have further heightened demands on bandwidth-hungry applications. The age of decentralized architecture is upon us, creating new challenges on cloud infrastructure from edge cloud > central cloud.
As IT & OT converge, lower latency drives great benefits for end-users from retailers to factories but this in turn, will require a change in physical infrastructure designs at these remote locations. This is true both for data held on-premise, or locally in the urban metro area. The impact of this change at the Edge Cloud has a knock-on effect to the whole network, including the data centre at the Central Cloud. Tune in to find out:
We sat down with Alastair Waite, Data Center Market Development at CommScope to bring you a free, on-demand webinar on this topic. Alastair is responsible for architecting CommScope's data centre solutions for Europe, ensuring that customer's infrastructures are positioned to grow as their operational needs expand in this dynamic segment of the market. We wanted to know, how do we meet bandwidth challenges in the fabric network to keep speed high? What will the next-generation physical layer look like? And finally, how can we support quick & efficient interconnection from cloud and colo providers to customers?
Make sure you register for the free, on-demand webinar now.
---
A thriving new ecosystem
COVID-19 has changed the way the world works, with more people working from home, social interaction taking place virtually, and most of our entertainment and shopping habits being funneled through online platforms, there's been a huge strain on data centers. All these things, and the internet as a whole, depend on physical infrastructure. Alastair says that this is just the beginning, more data provision will have to be located at the edge of networks, closer to customers, closer to where demand is.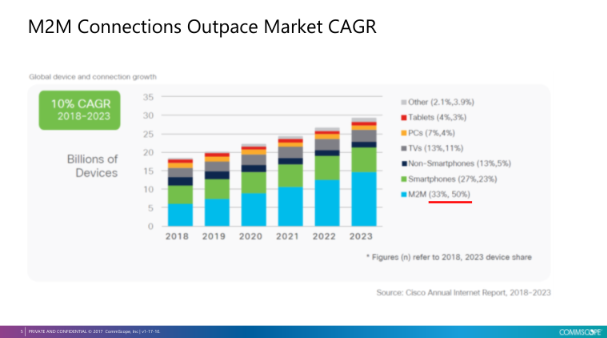 He thinks customer expectations are shifting, 'gen z' and millennials won't tolerate latency, and many applications won't tolerate latency either. These are processes that need to be supported. The transition in usage of internet services and online platforms has seen a focus on machine to machine communication. This, like many latency-sensitive applications, requires edge networks. When machine to machine becomes the dominant form of communication, more connections will be need to be available at the edge. Alastair believes this also requires more stringent planning at the core, in order to alleviate increasing data flows.
---
Diving deeper into architecture
A great example of this, Alastair says, is AWS putting more compute at the edge of their networks. Additionally, allowing other customers within their MTDCs to connect to their outposts demonstrates increasing acceptability of edge compute. This is a good use case for developers to build low latency applications. Many organizations, like AWS, Google, Facebook, etc. are in a good position to support edge rollout because of their proximity to customers (urban areas).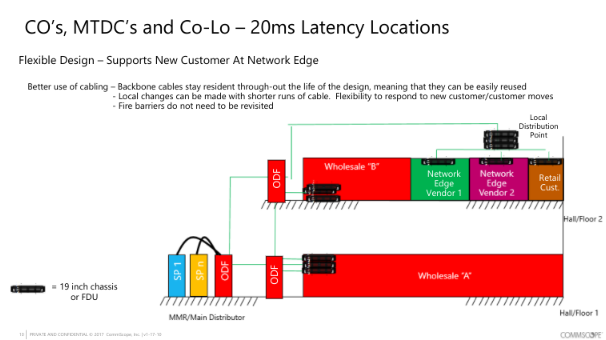 The response to the changing world has also seen an explosion in ethernet speeds says Alastair, but many data center industry customers don't believe high speeds (like 400gb, or even 800gb) are attainable to them. However, many innovations in technology and changes in design are being made in order to make these speeds more accessible.
In fact, Alastair says that 'multi source agreements (MSAs) are being developed in APAC which will allow organizations to deploy 800gb connections more effectively. Additionally, switch chips are being rapidly improved, whereby in some cases capacity and ports out are being doubled. This growing demand for bandwidth means the industry needs to work to improve technology. Alastair says this trend has begun, with hyperscalers causing a massive increase in data center ethernet port shipments. He believes hyperscalers will play a key role in adoption and implementation of new technologies.
---
To hear more in-depth use cases, and specific examples of technology, make sure you tune into the full session with Alastair Waite, CommScope, for free, on-demand.