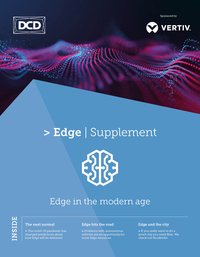 You've heard a lot about the potential of Edge. Now, you can read about the reality.
Edge computing delivers resources close to the users and sources of data, to enable life-changing applications.
Just as that started to come to fruition, 2020 brought a pandemic which has changed all the rules.
In this supplement you can find out how
Edge is shifting from 5G to fiber,
Edge is making a truce with the cloud
Edge is changing deployment models in the face of pandemic restrictions
Download your free copy today