The world of retail is changing. Online shopping isn't a new concept, but the pandemic reinforced just how essential it is to the success of commerce. Now, post-pandemic and back on the shop floor, we are seeing IT continuing the important role it holds within the retail sector if not in the same way.
After all, check-out counters, self-scanning devices, automatic parking barriers, IoT-based technology such as smart mirrors and so on, all rely on resilient IT architecture.
Ahold Delhaize is no stranger to this. A retail and wholesaling company, Ahold Delhaize has had several different business formats ever since its founding in 2016, including supermarkets, convenience stores, hypermarkets, online stores, drug stores and liquor stores. All of which have very different, though still important, IT requirements. So, how did the company find an Edge solution that could be spread out across the Delhaize franchises?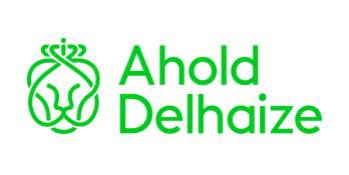 At a recent DCD>Deep Dive, we heard from Johan Pellicaan, the vice president and managing director of Scale Computing, to talk about how the company worked with Delhaize to find their ideal solution.
"The main challenge when you talk about Edge computing is really knowledge. There is no knowledge in the stores around IT, so everything is set up remotely and this has particular challenges, certainly compared to a data center operation," Pellicaan explained.
"A very important part that is forgotten a lot of time especially if you deal with franchise organizations, because then it's simply out of your hands, is connectivity. The world is really talking about cloud, cloud, cloud. Actually one of the latest IDC reports is telling us that people are retrieving workloads back from the cloud again, mainly due to cost. That's one of the issues, but connectivity is something that is key.
"From the store operation point of view, you can do everything you want and protect your connections, but if somebody is digging for a new building and cuts the cable, you're done, and you can't do anything to prevent that.
"We saw huge flooding in Belgium and Germany last summer, the world is changing and that makes connectivity a tremendous issue. Therefore we believe that the word is hybrid, and certainly, if you think about Edge computing, we see more and more activities happening on the Edge and more and more on-premise situations."
The 'Edge' is something we hear about all the time in the data center industry. The fact is, while we do not yet have the hyper-low latency applications in action, their presence is increasingly looming over the industry and as a result much of the compute is moving closer to the end-user. In this case, it's moving closer to the store.
Delhaize wanted to find a solution that provided high levels of security, low latency, and cost, while providing the reliable connectivity necessary to their stores. So, like any good scientist, they did an experiment.
"It started with Delhaize having a challenge in the stores they own themselves in Belgium and Luxembourg, where there were multiple PCs, servers, appliances, and firewalls, running all types of applications and so on.
"Delhaize needed to do a major overhaul and a big investigation into what we need to do, where do we need to go and what needs to be our long term vision for store automation guaranteeing a much lower TCO than they were used to, while also guaranteeing more secure environments, a better setup, and easier management.
"There were a lot of challenges there, so the research that took place was extremely intensive and Delhaize started with more than 20 different solutions. They looked anywhere from HPE to VMware to Dell to Aruba. More or less every vendor we would know, they looked at, and after this intensive investigation they came up with a shortlist.
"The next step for Delhaize was to start a lab test where they got the hardware and software from those vendors and started to test everything that would take place in the store. After this, the Scale Computing solution was selected.
"They started with an extensive field test of about six months, where Delhaize ran everything as they thought they would run it for future deployments in those stores. Based on that experience they decided, at the end of 2018, to start the rollout of their integrated store."
So what did that Scale Computing solution look like? Deployed in two phases, the concept relied heavily on the 'One Box' rack server.
"The one box: basically it's a completely integrated, very small rack, with three servers, a firewall – everything in it.
"[In phase one] If you look at the infrastructure set, the scale platform was there to use F5 for security. So prior to that there hadn't been a physical firewall. But with the One Box concept, they wanted to virtualize wherever possible. So the F5 security solution was selected within a virtualized environment running on the scale cluster, and the switches with Lenovo and the service were integrated.
"However, in phase two, after the successful implementation of phase one, Delhaize saw an opportunity, which was discussed within the top management levels, to make an offer with the franchise stores. They saw an opportunity based on the experience they have of the implementation in their own stores, to roll this out to the franchise organization.
"To do that they really needed to reconsider what was done in phase one, looking at the setup of the hardware, the software, and all the elements within the One Box. As a result of this, a new kind of the One Box came out. But let's say the level two box.
"That got a number of new elements. So Delhaize was discontinuing F5 Security, the virtual firewalls, and moving back to the physical firewall by Fortinet. They also discontinued the switches because the new Fortinet appliances they'd selected had enough ports to act as a switch as well.
"Delhaize also decided to move away from the traditional rack service and move to new internet-based Scale Computing HE150 appliances, the micro servers, and that together was really bringing down the total cost of ownership in such a dramatic way that it allowed Delhaize to roll this out on mass to the franchise organizations.
"Basically, it means a completely new way of thinking about service, setup and design for the Edge where size is important. But not just that, there are a dramatic number of other differences to traditional service setup. So whatever you're using, with this, you're talking about units that have typically 60 to 80 percent fewer production costs when it comes to carbon footprint emission, compared to traditional rack servers, simply because there's less iron in there, and so on. There is also a lot of power saving compared to a traditional rack server, typically 15 to 25 watts versus 150 to hundreds and hundreds of watts per server."
The One Box solution proved extremely useful for Ahold Delhaize, and was clearly only selected after significant consideration. Tune into the broadcast episode to hear more about the deployment, and from the IT infrastructure manager from Ahold Delhaize on his thoughts.