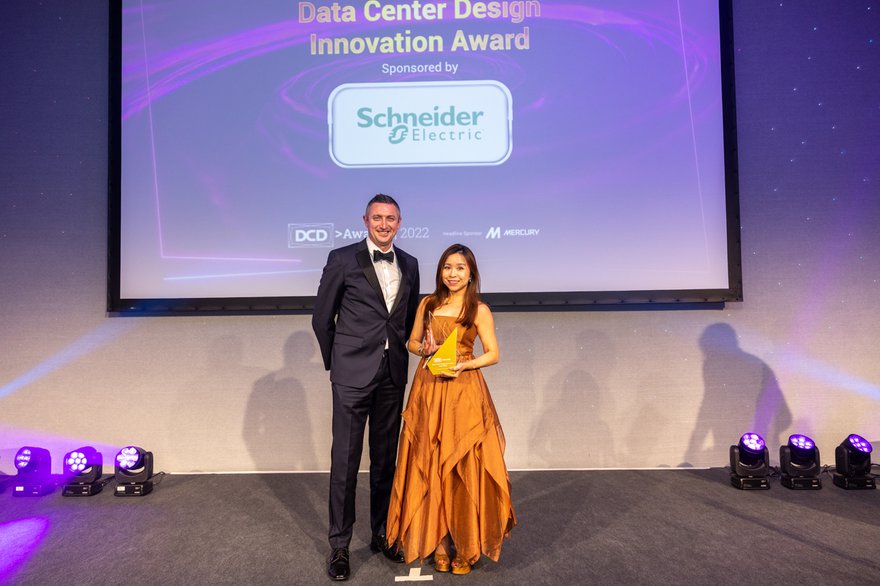 Though Singapore's data center moratorium is slowly ending, demand is still outstripping supply in the city-state.
As a result, Johor, just across the border in southern Malaysia, is fast becoming the home of a number of new data center developments. Bridge recently launched the first phase of its MY06 data center, for which it won DCD's Data Center Design Innovation Award.
This project was the first cooperative construction outside China between Chindata Group, and its wholly-owned subsidiary, Bridge Data Centers.
Located on a 40-acre site in the Sedenak business park outside of Johor, the new campus will span three buildings and have a combined capacity of 110MW at full build out.
The site, first announced in November 2021, uses a containerized modular building method, using modules that are made in a fabrication facility in China and assembled quickly on site in Johor.
Bridge said the team had to manage close to 400 containerized building and facility modules, complete assembly on site in less than 30 days using the company's Prefabricated, Prefinished Volumetric Construction (PPVC) modular building method construction technique. PPVC uses free-standing containerized modules that are completed with internal finishes, fixtures, fittings, white spaces, and IT-fit-out.
The first phase of MY06 was delivered, from site due diligence, land acquisition, design, procurement, prefabrication, shipment, to site construction, testing, commissioning, and data hall handover, in just 12 months. The first 20MW phase of the site went live in October 2021, with TikTok-owner ByteDance as the anchor tenant of the site.
"Using such technics enables the project to be delivered ahead of time, being cost-effective and lowers environmental impact, while mitigating the labor shortage in the labor crunched ecosystem. It also promotes safety, whilst producing high quality-controlled data centers by reducing errors and improved efficiencies," the company said. "Led by experienced and highly positive Singapore, Malaysia ground team and China's remote team, they made sure the structural design as well as each process and fitting up was timely for this fast-paced project implementation."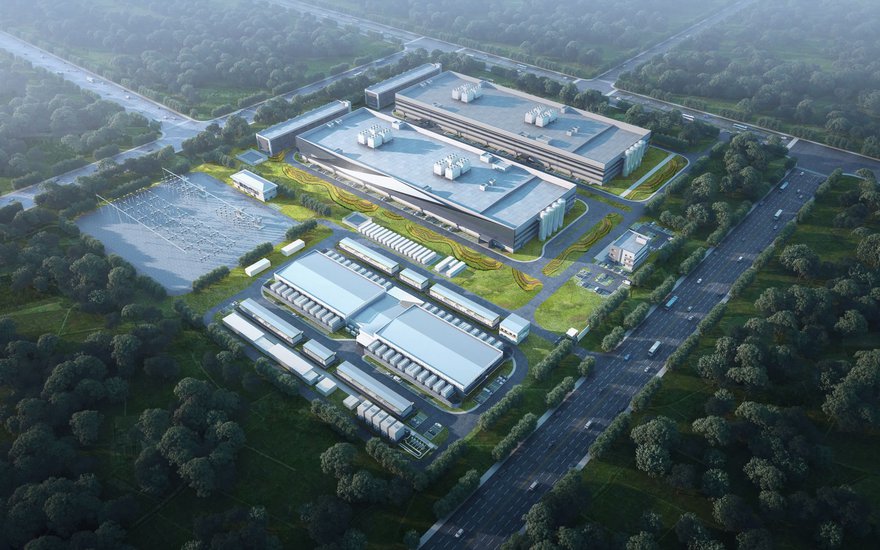 However, construction was not without its challenges. Due to the Covid-related delays, some equipment did not arrive on site in time, and so the construction team had to adjust the equipment installation process and procedures to fit in the equipment's delivery disruption from time to time. The China team also played an active role in adjusting the container schedule for leaving the Chinese factory.
The project utilizes immersion cooling in combination with plate liquid cooling technology (warm water-cooled plate indirect liquid cooling technology) and direct evaporative cooling technology (indirect evaporative cooling technology). MY06 phase 1 was designed using cool plate cooling design, while MY06 phase 2 will be using immersion cooling system; MY06's cooling system is designed to achieve up to an annualized PUE of <1.2.
"We are deeply honored to receive the Data Center Design Innovation award at the DCD Global Awards 2022," the company said after winning the award, sponsored by Schneider Electric. "It is a great inspiration to motivate us continuously design and operate our data centers in not only Malaysia markets but also in Thailand, India, and emerging markets."
"With the development of MY06, comes the creation of an international and local supply chain, career advancement, and upskilling for the local workforce in the high-tech industry and imparting knowledge to the data center industry, benefiting the entire ecosystem and community." 