In recent years, the Philippines has become an even bigger market for business process outsourcing (BPO) than India, and is becoming an increasingly popular destination for offshore programming services.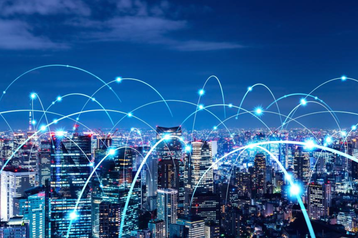 As a nation of more than 7,000 islands, the internet is a way to further unite the country. However, its application poses significant challenges too. Converge is one of several companies that has taken advantage of these booming market sectors in more ways than one. Originally established as a provincial cable television operator, Converge today has transformed into the only pure 'end-to-end fiber internet service provider for residential and business customers and currently expanding its coverage to the entire country
"In addition to our own services, we carry numerous internet and enterprise applications, including video, digital payment, online education, and telecommuting. These new services are based on AI, big data and cloud computing, all of which place higher requirements on data center interconnect (DCI)," says Converge Chief Technology Officer Ronald Brusola.
Since 2016, the leading Philippine fiber broadband operator has built or leased nine internet data centers (IDC) across Manila's metropolitan area, a region with 12.9 million people, and one of the most densely populated cities in the world. The demand for data center services has dramatically increased that they are already engaging in a new series of major upgrades.
While the company's IDC services are growing, customer demand has grown even faster – the bandwidth demand increasing ten-fold in just the past two years, with the data centers' traditional DCI systems trying hard to keep up with the demand.
But given physical constraints, any new upgrades must be carefully thought-through. The spatial footprint needs to be minimal, and hardware future-proofed to account for the massive increase in bandwidth. Furthermore, the roll-out needs to be quick and efficient, while the solution requires simplified operation and maintenance management that minimise the risk of downtime.
In response, Converge looked to implement upgrades that could be deployed quickly in order to maintain the company's reputation for high-speed, low latency services and network reliability. Following an in-depth evaluation, it selected Huawei's DC OptiX 2.0, wavelength division multiplexing (WDM) solution that, Brusola believes, is capable of handling the company's burgeoning inter-DC traffic not just right now, but for the next decade too.
"The solution consists of Huawei OptiXtrans DC908 and iMaster NCE. It brings the benefits of high integration, ultra-broadband, and offers excellent operations and maintenance experience," adds Brusola.
He believes that Huawei's DC OptiX 2.0 solutions offer Converge a number of key advantages over other DCI solutions.
First, it has a smaller footprint – reducing the use of physical space by more than 70 per cent – and can adapt to multiple services, deploying optical and electrical layers in one box. In a city as busy and crowded as Manila, a significantly smaller footprint is a big win.
Second, it can deliver 20 times the bandwidth to the data center interconnect, reducing fiber costs and providing a high-level of future proofing.
Brusola adds, "Huawei OptiXtrans DC908 supports a maximum of 800 Gbit/s per wavelength and up to 88 Tbit/s per fiber, which is the largest single-fiber capacity in the industry." Its use helps support Converge's long-term data center development plans.
Third, the "one-click automatic commissioning" will slash deployment times and, according to Brusola, has helped to reduce the time it takes to commission such equipment from several days to less than 10 minutes.
"This can be easily completed by our IT/IP engineers, which greatly improves our ability to respond to any market changes," says Brusola.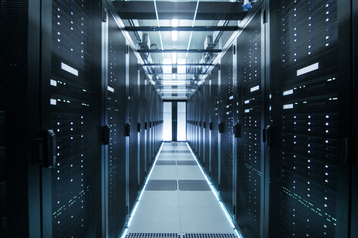 Finally, there's the all-important operations and maintenance advantages. Based on iMaster NCE, Huawei DC OptiX 2.0 provides fiber fault prediction, enabling preventative maintenance to be scheduled, avoiding downtime. The system intelligently determines whether the working and protection fibers are on the same route or cable. This is useful in scenarios where fibers are leased to configure DCI protection, avoiding ineffective investment. Additionally, it helps Converge's data center staff to filter out noisy alarms, and quickly locate root causes.
This data center upgrade did not only help Converge to meet increasing customers' demands but also supported the company's massive growth in recent years. In 2020, the company nearly doubled its customer base as it expanded the reach of its fiber cable network to over six million Filipino homes. The company also had a record new share offering on the Philippines Stock Exchange in October last year.
The funds generated by the successful IPO will be invested in expansion – not just in the Philippines's residential and business fiber internet market, but also the IDC market.
As a company that has earned a reputation in the Philippines for being highly innovative, Converge is committed to building the largest fiber broadband network to provide affordable and reliable high-speed internet connectivity to millions of people in the country.
At the same time, it is also striving to advance the country's digital economy, providing reliable IDC services based on future-proofed DCI technology.
More...
... while Schneider buys German construction software firm

How can you continue to deliver on data center construction demand and meet the need for speed?

Where next for enterprise data center decision making in a hybrid world?