Hyperscale data center operators are always building. And when they're not building – or can't due to various constraints – they're also big users of colocation services.
Sometimes, that's driven by caution; either a shift into a new market that may not work out, or to manage the ever-present risk that demand could flatten or fall. Often, it's because planning, getting permission for, and building new facilities can be challenging.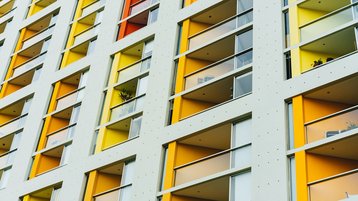 Either way, is the colocation model really a suitable match for hyperscalers and other big colo customers?
Professional services firm Jacobs believes that hyperscalers need a more bespoke solution in the form of 'cloud condos' – condominiums – that big colo customers can use to more cost-effectively consolidate their colocation contracts in a form that better suits their security, management and other needs.
Jacobs' cloud condos are designed to provide computing space in discreet 5MW server hall modules as part of a larger data center building with varying degrees of shared services between different occupants. The intent is to afford those entities who have the need for larger amounts of IT computing capacity, beyond the traditional colocation caged areas, the opportunity to secure separate private server hall spaces in 5MW increments, up to 30MW per building in an expedited manner and with the flexibility to allow for a degree of bespoke configuration options to suit each individual user.
These halls will be physically secured and separated with fire-rated partitions, but designed with less shared space. Users will enjoy control over their physical set-up, unlike with traditional colo configurations. And also, unlike standard colo, clients won't be forced to use only standard offerings with limited opportunities for modification. Jacobs' cloud condo data centers could be owned lock, stock and barrel by one data center client, keen to move fast, or owned by a third-party with the condos leased or rented out from cabinet-by-cabinet to hall-by-hall.
In other words, while colo is like renting a room in a shared house, a cloud condo is like renting or owning an entire spacious apartment, complete with your own front door. (Hyperscalers, to continue the analogy, can be considered the proud owners of several mansions).
Jacobs' solution is intended not just for colo users with (much) bigger needs, but to enable data center operators to build out campuses in 30MW blocks in a form that make them faster to design and build than conventional data centers. The finished building can come in the form of a 'self-performed client fit-out' or a full-service, turnkey deployment for IT, electrical, mechanical, security, network operations, administration, and more.
"When we designed it, our 5MW module was self-contained and had the ability to either be a standalone module or be part of a larger building," said Paul D'Onofrio, Global Director for Architectural Services, Mission Critical at Jacobs. "When we started this project, we were thinking of the wide-open prairies of the Midwestern United States, so we kept it as a single storey facility. By removing the requirement to support multiple stories, construction is faster and costs are lower", he adds.
"Modules can expand up to 30MW for each data center; you could have a campus with a number of builds that could also be built out in phases and sub-phases over time as needed. We felt that 30MW was a good number with regard to the juxtapositioning of the different spaces within an individual building. You have to take the human factor into account; you don't want people forced to walk miles to get to the bathroom, for example."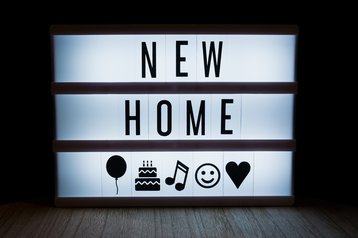 Compared to colocation, though, the cloud condo is intended to maximise floor space usage and to address security concerns. "In a colo situation you're sharing the space in much smaller blocks; you're renting space, either at the cabinet level or the square footage level; you're sharing 'white space'; you're sharing infrastructure; and, there's no real separation between components," said D'Onofrio.
"When you go to the other end of the scale, the hyperscalers, you're talking 10, 20, 30MW blocks or more. It's all owned by them, and they have control over everything. We're trying to find the sweet spot between these two design approaches with cloud condo," said D'Onofrio.
Need for speed
Many buildings, such as hotels, apartment buildings and schools, are sometimes built with off-the-shelf designs, often according to modular or pre-fabricated designs, some even based on the standard shipping container dimensions. This repetition in design elements helps to cut costs and expedite the design process, but few buildings in the world today are as complex or critical as data centers.
Jacobs' modular design is intended to be highly configurable, depending on the market and particular customer needs. "It's designed as a repeating structural grid that allows for flexibility and evolution over time," said D'Onofrio.
However, what goes in each server hall is pretty much up to the end user, said David Seger, a senior mechanical engineer and mission critical technologist at Jacobs. "Mechanical systems can change by climate [or] by geography. And the electrical side can, too, because of the way the cloud condo is packaged.
"The design also enables flexibility in terms of vendors. For example, some things are not available in the United Kingdom or Southeast Asia that are available in the United States, while UK clients have access to some things US clients don't. So, we have the ability to make major changes to the mechanical-electrical equipment sets without affecting the overall architecture, which helps us go faster and scale, as well," said Seger.
At a high level, the designs seen by DCD show a server hall sandwiched between an electrical module, at one end, and the mechanical module at the other. Some services can be hooked up outside.
In the carbon zero future," added Ken Kutsmeda, Jacobs' global technology leader for data centers and a senior electrical engineer, the configuration will enable you to easily plug in a hydrogen backup generator or hydrogen fuel cell, if the technology shifts in that direction. "You could plug in a hydrogen generator, but we've even looked at a micro-nuclear option – not yet for the present day designs, but maybe sometime in the very near future," said Kutsmeda.
Either way, Jacobs estimates that the cloud condos could go from design to online availability up to 40 percent faster than conventional data centers.
Cloud condo interest
While the concept is only months old, it has already piqued interest from Jacobs' clients. However, contrary to initial expectations, it is a multi-storey re-work of the concept that has raised the most interest, said D'Onofrio. Fast-growing operators in Asia, he continues, are keen to adopt a solution that can help them ramp up their capacity quickly and cost-effectively, but in a manner that makes the most of every inch of real estate in fast-growing, space-constrained cities.
"We've started to look at a multi-storey option, as well as a totally modular option – that would mean building it entirely off-site and bringing it on-site, piece-by-piece, for assembly in-place" he said.
The whole idea, he adds, is that certain clients should be able to "just take it and run with it…but we know that when most clients get involved, they're going to want to tinker with things as they normally do; this is to be expected," he said. "But not every client is a hyperscaler; some of them are developers who want to provide space for hyperscalers – like the landlord of a rented condo. The major design issue for this scenario is designing with flexibility to most closely accommodate any of the various hyperscalers out there who could become a potential tenant in the facility."
Nevertheless, the usual equipment tests and other bespoke modifications will also still be perfectly possible, but standardisation over customisation is the norm with the cloud condo concept, with the system constructed off-site, but tested in parts. "Obviously when you bring the whole thing together, you do a final integrated test," said Seger.
Whether it catches on remains to be seen, but D'Onofrio, Seger, and Kutsmeda are confident it fills a growing need in the market for data center space that is larger, more consolidated and more secure than colo, without the many commitments of the whole hyperscale hog.