With dedicated transformers to draw power from the electrical grid, an on-site power generator as an option, and 2N redundancy for most of its critical power infrastructure, Singapore-based SpaceDC's newly launched JAK2 data center in Indonesia looks impressive indeed.
The facility has an Uptime Institute Tier III Design certificate and a TVRA report, with high perimeter fencing with a 3.2-meter high impact-resistant barrier along its bottom half. But why the top-end specifications, considering when not too long ago, we were still debating whether to build or outsource?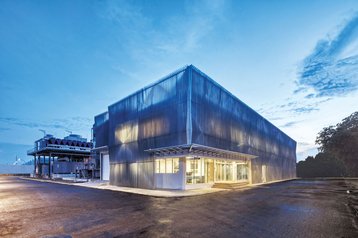 Built to international standards
"We've always said that we will bring international standards to all the data centers that we build. And have local knowledge for our customers as we start to deploy in the markets that we are in. This is part of our USP [Unique selling proposition]. We need to make sure that we deliver the best service to our customers and that their services are protected," said Carolyn Harrington, COO of SpaceDC.
While JAK2 is a discrete 1.45MW building, it is part of SpaceDC's ID01 campus where a much larger 24MW JAK1 is set to launch next year. When completed, ID01 will deliver significant capacity in Indonesia for hyperscalers and enterprises, according to Harrington.
Elisabeth Simatupang, the Indonesia country manager for SpaceDC pointed to the 8 layers of security that JAK2 offers. "Security and safety come first, and we are willing to invest. We are bringing new value to a data center in Indonesia," she said, noting that the other advantage of JAK2 is with its location.
"We are in the inner-city area of Jakarta, not in a satellite city. We can say that there are few alternatives for hyperscalers and colocation customers looking for a Tier III facility the size of our current campus in the middle of Jakarta right now. With JAK1 and JAK2, we are ready for them," said Simatupang.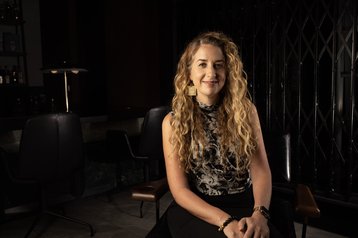 Network diversity included
The location also offers another advantage in the form of connectivity options. The location of the campus near Daan Mogot Road – a major road that is part of the 1,316km Indonesian National Route 1, and its proximity to several industrial areas means that many Internet Service Providers (ISPs) have their main network backbone coming through that area.
"At the front of our site, we have dark fiber that goes past the facility. The ISPs have also built a redundant ring around our site that was already there. We were able to pull fiber from the front and back of the site into our campus – that gave us network diversity," noted Harrington.
"We chose the site with the knowledge that the location is network rich. Most of the biggest ISP providers have their networks in our location. It's very easy to connect to them. That's why we already have 11 network providers available in JAK2, with more on the way. And they can provide up to 10Gbps of bandwidth," added Simatupang.
To leverage this diversity, Simatupang says there are four meet-me rooms (MMRs or physical network connection rooms) in JAK2; meanwhile, JAK1 will have six MMRs. Network redundancy is also being built into the campus, ensuring that mission-critical deployments can be deployed across the two facilities for redundancy. Finally, the three fiber routes into the campus will be upgraded to four eventually, offering strong diagonal diversity across networks.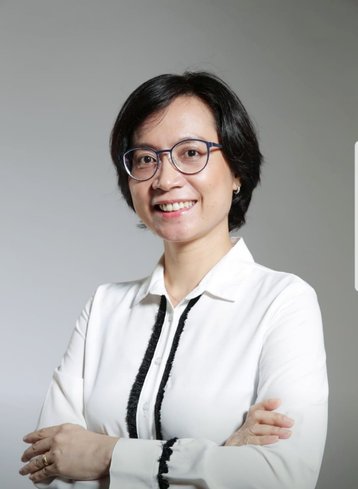 Completing JAK1
While the team already has ample experience building and operating data centers for hyperscalers, one lesson that JAK2 offered was how to manage the construction of a data center in the face of unexpected challenges, says Harrington.
"We've learned how to effectively manage the MEP pipeline in a highly constrained and pandemic environment to launch the data center on time. This is vital for hyperscale customers. They need confidence that their data center providers can launch on time. I think if you can do it in a pandemic, you can probably do it anytime, anywhere," she said.
For now, the team is focused on JAK1, which will be deployed in phases. Designed for high-density deployments of 15KW per rack without assisted cooling, each level of the four-story building will have four data halls with a total capacity of 1.5MW per hall. An administration block straddles the middle, with the data halls spread over two wings.
A booming market
Despite being the new kid on the block, the SpaceDC team is upbeat about the road ahead. Simatupang noted that the combination of government regulation and increased digitalization will increase demand for data centers in Indonesia. On that front, JAK2 has set a high bar with its various green features, dual mains power option, and specifications that exceed Tier III requirements.
SpaceDC will be accelerating its expansion plans, says Harrington. "Indonesia is a booming market. We see it as a location that we will continue to expand as the country continues to flourish. We've got plans and new locations not only in Indonesia, but through Southeast Asia, and North Asia."
"The Asia Pacific is always going to be the growth region of the world for the next five years. Due to the pandemic, that growth plan has been heavily accelerated. It is about trying to keep up with that growth that we are all experiencing. The only constant is change; we are good with that and we thrive on it."